Water
While climate change must be tackled at a global level, water challenges are much more localised. By better understanding our water use across the value chain, we can focus our efforts where we can make the biggest difference.
The world is expected to face a 40% shortfall in freshwater supply within 10 years[1]: exacerbating the current water crisis that many are already facing globally. At the same time, fresh water has never been so important. In relation to healthcare, it is critical to achieving universal health coverage, and for GSK, ready access to a fresh water supply enables us to produce healthcare products and safeguard livelihoods.
GSK is committed to addressing these challenges and supporting SDG 6: to ensure availability and sustainable management of water and sanitation for all by 2030. As part of our environment strategy, we have set out the following goals:
|   | Biopharma | Consumer Healthcare |
| --- | --- | --- |
| Water stewardship standard | 100% sites to achieve good water stewardship by 2025 and reduce overall water use by 20% by 2030 | All manufacturing sites to achieve good Water Stewardship by 2025 |
| Water usage | Water neutral in operations and key suppliers in water stressed regions by 2030 | Sites in water-stressed basins Water Neutral by end 2030 |
| Pharmaceuticals in the environment | Zero impact[2] active pharmaceutical ingredient levels for all sites and key suppliers by 2030 |   |
Understanding our value chain water footprint
We have mapped our water footprint by establishing the volume of water we use throughout the value chain, as well as where it is being used around the world. Our measure of water impact considers the quantity, quality, WASH risk (access to water, sanitation and hygiene) and regulatory and reputational risks across our value chain.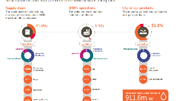 Value chain water footprint
Download our value chain water footprint PDF
Water Stewardship
GSK is a member of the Alliance for Water Stewardship and we are committed to driving good water stewardship at all of our sites. This includes reducing the amount of water we use, improving water quality through minimising discharges and working with community and public sector stakeholders to address local water challenges. Many of our sites globally are meeting our standard on good water stewardship and our aim is for all of our sites to achieve good water stewardship by 2025. Given the fundamental impact of water on healthcare, we continue to partner with NGOs in high water-stress areas to carry out water and sanitation education and infrastructure initiatives. Two examples, from India and South Africa, are illustrated below:
Clean India: Clean Schools: providing access to sanitation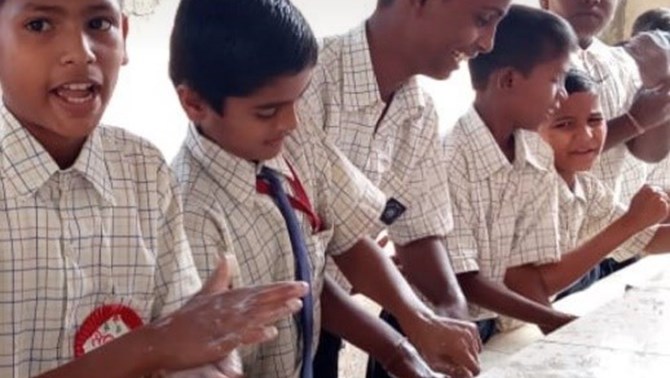 In collaboration with Save the Children and our Nashik GSK Site we have engaged in the Swachh Bharat: Swachh Vidyalaya ("Clean India: Clean Schools") national campaign in India to ensure that every school in India has a set of functioning and well- maintained water, sanitation and hygiene (WASH) facilities. Through this partnership, we have implemented WASH projects in 20 Nashik Municipal Corporation (NMC) schools, reaching over 10,000 children, parents, teaching and non- teaching staff through behavioural change interventions and the development and repair of WASH facilities. The project is now in its third year of implementation, making a significant contribution towards bringing positive behaviour change among project beneficiaries in terms of health and hygiene.
Back to top
Cape Town water efficiency programmes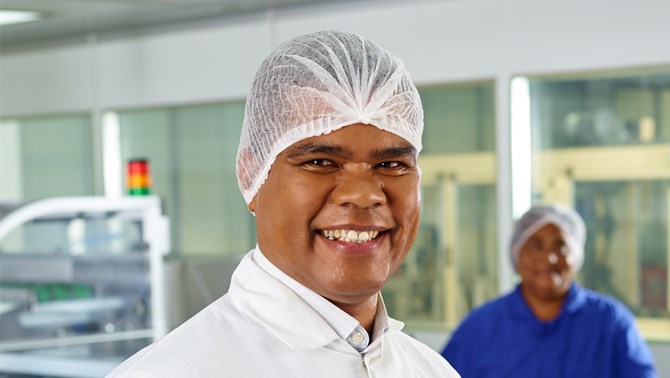 Our manufacturing site in Cape Town, South Africa, is located in a water-stressed basin and so has been a core focus of our water efficiency efforts. We have implemented a number of water-saving initiatives at this site, such as recycling water used on site for use in cooling towers and toilets, capturing and treating rainwater for reuse, installing more energy-efficient water utilities and raising awareness of water efficiency through behaviour change programmes. As a result, we have reduced municipal water use at the site by 53% since 2010.
In partnership with WRC and local partners, the site has now also become the first in our network to embark on the journey of water neutrality. This will involve minimising water use in manufacturing our products and cleaning our machines. We will also embark on a series of community projects to address shared local water challenges such as leakage reduction programmes, business education events, investing in nature-based solutions, access to clean water and providing water sanitisation and hygiene projects for communities in the watershed.
As our pioneering water neutrality site, we intend to take learnings from this project in order to apply them to other sites in water-stressed areas.
Back to top
Supplier Engagement
Our supply chain accounts for 41.9% of our water footprint, so it is important that we also engage our suppliers on efficient water usage, particularly those based in high water-stressed areas. We are developing a programme to partner with our suppliers, better understand their water impact, and identify ways of working together to achieve our water goals.
Reducing water use
While climate change must be tackled at a global level, water challenges are much more localised. As a result, targets set at each site need to respond to local water issues; whether they relate to scarcity, quality or access to clean water. We also recognise that as a global company we can support efforts in protecting ecosystems and improving basin water resilience where water is scarce. Our biopharma business has an ambitious goal for its sites and key suppliers in water stressed regions to be water neutral by 2030. We will achieve this through investing in water-efficiency projects at all of our sites such as behaviour change programmes, introducing water-efficient cleaning procedures, identifying and repairing leaks, and investing in efficient equipment. We will also invest in community projects that address the local shared water challenges to support the sustainable use of water, such as rainwater harvesting projects that capture water at source for reuse.


Collaboration
We realise that collaboration is key to expanding the scale and scope of our water efforts to address the magnitude of the global water crisis. Our membership of the Water Resilience Coalition (WRC) is just the beginning of many collaboration opportunities we will be exploring in order to tackle shared water challenges and accelerate our journey towards a water resilient future. As a member of the WRC we have pledged to achieve the following through individual and collective action by 2050
Net positive water impact: Achieve a measurable and net positive impact in water-stressed basins on availability, quality and accessibility through industry-leading water operations and basin initiatives
Water-resilient value chain: Develop, implement, and enable strategies to support leading impact-based water resilience practices across the global value chain
Global leadership: Raise the global ambition of water resilience through public and corporate outreach
Pharmaceuticals in the Environment
Our Biopharma business is committed to zero impact[2] active pharmaceutical ingredient (API) levels for all sites and key suppliers by 2030. This means ensuring any API emissions from manufacturing – including those that might contribute to antimicrobial resistance (AMR) – are kept below levels that negatively impact human health or the environment. We carry out environmental testing on all of our pharmaceutical products and use this data to set safe discharge targets for our manufacturing supply chain. For antibiotic emissions, these safe discharge targets are industry standards agreed through the AMR Industry Alliance.
We are a key partner in a new project with the Innovative Medicines Initiative, focused on the Prioritisation and Risk Evaluation of Medicines in the Environment (PREMIER). This involves working with multiple stakeholders to identify and agree safe levels of environmental risk for APIs, making environmental data on APIs more accessible to stakeholders and supporting greener manufacturing of pharmaceuticals.
Reference
[1] https://ceowatermandate.org/resilience/
[2] Below predicted no-effect concentrations
Protecting and restoring the planet's health to protect and improve people's health
In November 2020, we announced ambitious environmental sustainability goals in both climate and nature. 
Read more about our goals.