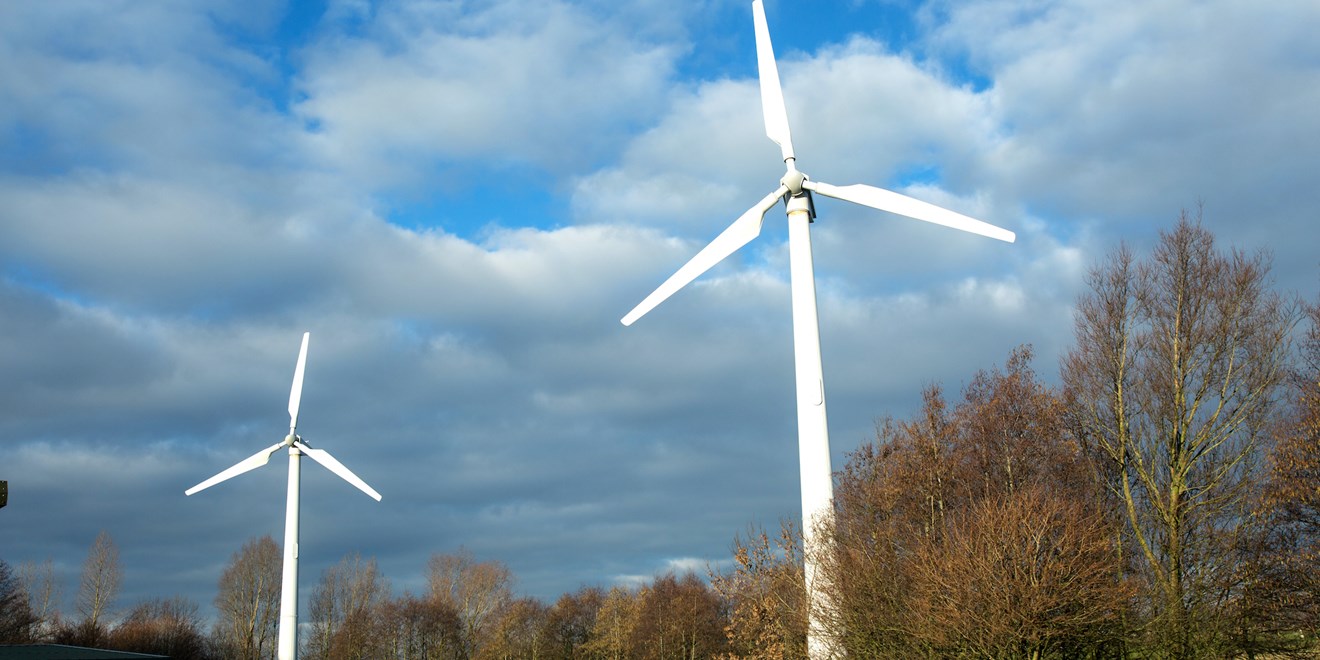 Our climate targets
To deliver our goal to have a net zero impact on climate, we have set the following targets:
Net zero emissions across all operations by 2030 (scope 1 and 2)

100% renewable electricity by 2025 (scope 2)

Net zero emissions across our full value chain by 2030 (scope 3)
Carbon footprint infographics
We mapped our carbon footprint across our value chain to ensure we have a clear understanding of where to focus our efforts. This informed our pathway to reach net zero carbon by 2030.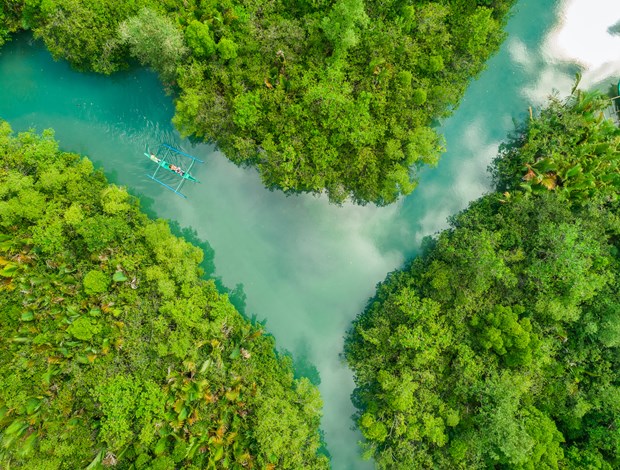 Operational emissions (Scope 1 and 2)
To reduce operational carbon emissions, we will continue to focus on key activities including investment in renewable electricity, electric vehicles and energy reductions.  
Renewable electricity
We are members of RE100 and have committed to sourcing 100% renewable electricity by 2025. We will increase renewable electricity through on-site generation, off-site power purchase agreements and certificates, including significant new investment in wind and solar energy generation at our manufacturing sites in Scotland.
As members of RE100 we are committing to using imported electricity generated by renewable, clean sources and avoiding electricity generated by fossil. This will not only reduce carbon emissions but also contribute to improving air quality and therefore respiratory health.
We are also collaborating with industry partners to investigate new clean technologies to replace use of natural gas for energy and heat production. We already have a biogas facility operating which use waste products on our site to convert to heat sources. 


Electric vehicles
We are a member of EV100 and are committed to transition our sales fleet to low-carbon vehicles and to install charging infrastructure at 100 sites by 2030. Increasing the use of electric vehicles reduces tailpipe emissions, which not only reduces our carbon emissions but has a positive impact on human health through reducing air pollution.
We've set up a pilot project in the US in partnership with our fleet management company to deploy electric and hybrid plug-in vehicles and install at home chargers. 


Energy reduction and eco-design
We continue to accelerate our successful energy reduction programme. This includes doing on-site energy analysis to identify opportunities to drive efficiencies, save energy and reduce costs. 
We apply the principles of eco-design and green chemistry when producing our medicines. This is to help us reduce or eliminate hazardous chemicals from the drug development and discovery process, and produce our medicines as efficiently as possible.
We research ways to replace hazardous or unsustainable chemicals with lower-impact alternatives, both internally and across our network of academic collaborations in green and sustainable chemistry. We have also published a number of specialist guides that help our scientists to understand the environmental impact of different solvents and reagents (chemicals used to produce our medicines) - and to encourage the use of lower-impact alternatives.


Reducing travel
GSK will permanently change some of the ways that our people work together, following the enforced reductions in business travel as a result of COVID-19 restrictions. While we will continue to permit international business travel where necessary in the future, we will also continue to promote virtual ways of working.


Value chain emissions (Scope 3)
About 92% of our carbon footprint is beyond our own operations and instead comes from our suppliers and in the patient use of our products. With this in mind, we will work across our full value chain to reduce carbon emissions, including building on our structured engagement programme with suppliers.   


Patient use
Patient use contributes approximately 50% of our total climate impact. This is because the current gas used in our metered-dose inhalers is a greenhouse gas. We've initiated an R&D programme to find an alternative, greener propellant for our rescue inhaler. Pre-clinical trials for this project have already begun, and if successful we expect to reduce the environmental impact of our rescue inhalers by at least 90%.  
At the same time, we already have a range of low carbon dry powder inhalers where clinically appropriate for patients. Our latest generation of respiratory products are in a low carbon format, meaning they are without a propellant. An assessment by the Carbon Trust showed that the lifecycle carbon footprint of our dry powder inhalers is around 24 times lower than a propellant-based inhaler for one month's treatment. 
We are now going further with this portfolio and are working with partners, including the Carbon Trust, to develop carbon neutral inhalers in the UK. We achieved the UK certification through starting to deliver a product-specific carbon reduction plan, and then offsetting the remaining carbon that cannot currently be reduced by supporting a reforestation or carbon removal project in Ghana. 


Suppliers
We have joined nine other global pharmaceutical companies to announce the Energize programme. This is a first-of-its-kind industry initiative, for members to engage their shared supply chains to collectively contract renewable energy, via aggregate power purchase agreements. This will help our suppliers to reduce their Scope 2 greenhouse gas emissions and thereby reduce our own Scope 3 emissions.  
We are partnering with Manufacture 2030 to help us proactively engage with our suppliers and to measure and manage emissions reductions in our supply chain.
We work with EcoVadis to provide an extensive independent assessment of our third parties, assessing a range of areas including environment and sustainable procurement. If efforts fall below the standards we expect then suppliers can work with EcoVadis in order to improve their performance.


Logistics
Logistics accounts for 2% of our indirect emissions. We are continuing to transition from transporting our products from airfreight to sea freight wherever possible. This means both lower distribution costs and a smaller footprint.  


Carbon removals
Carbon removal is essentially the process of capturing carbon dioxide from the atmosphere, and storing it (e.g. in soil, plants, trees) for as long as possible to neutralise its harmful effects
We will continue to work hard on reducing carbon emissions across our operations and supply chain, in line with our 1.5 degree reduction pathway accredited by the Science Based Target Initiative. There will still however be some emissions that are not possible to eliminate. We will therefore be looking to more responsible and high-quality carbon removal solutions. We are committed to our role in the transition to a net zero carbon economy and we will aim to use these removals for around 20% of our footprint.
As we continue to decarbonise our operations and supply chain, we will be partnering with organisations with expertise in carbon removal solutions who will help us shape and deliver our approach. Beyond climate, we aim to benefit both nature and health through these projects, although we know this will be harder to quantify. By working together with developers, local communities, NGOs and others, we will ensure that these projects align with our 2030 ambitions to be net zero carbon.
As we progress with this, we will continuously update our approach in line with best-practice guidance, ensuring that our carbon credits are of the highest quality and are verified by approved auditors. We will be transparent about the carbon removals projects that we engage with and will disclose our portfolio as this becomes available.
Discover how we at GSK are supporting a healthy planet for healthy people
In November 2020, we announced ambitious environmental sustainability goals in both climate and nature