Latest reports
The ESG Performance Report includes our performance across our public Trust commitments and environmental, social and governance (ESG) data for current and previous years. Within the Trust section of our Annual Report, we provide a summary and highlights of our progress in 2021.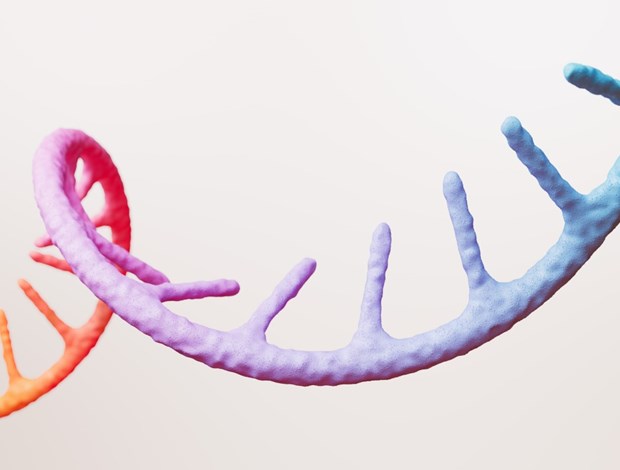 Our position on
Learn more about our views and our practices across a range of access, R&D, intellectual property, health security and environment issues here.
Policy positions
ESG reports archive
Search our archive of responsible business reports and resources dating back to 2002.
ESG Reports Archive
ESG ratings performance 
Detailed below is how we perform in key ESG ratings.
| External benchmarking | Change | Current rating | Previous rating | Relative to peers |
| --- | --- | --- | --- | --- |
| Dow Jones Sustainability Index | | 88/100 | 88/100 | 1st in the pharmaceutical industry group |
| Access to Medicines Index |   | 4.23 | 4.01 | 1st in the Index |
| Antimicrobial Resistance Benchmark | | 84% | 86% | Leader |
| CDP Carbon |   | A- | B |   |
| CDP Water | | B | A |   |
| CDP Forest (palm oil and timber) |   | B | N/A |   |
| CDP Supplier engagement | | Leader | Leader |   |
| Sustainalytics | | 18.9 | 19.3 | 4/454 subindustry group |
| MSCI | | AA | AA |   |
| FTSE4Good | | Member of FTSE4Good Index since 2004 | Member of FTSE4Good Index since 2004 |   |
Charitable grants
We publish our charitable giving data in our Annual Report and ESG performance summary each year. We are further increasing transparency by publishing details of our individual charitable grants over £10,000 ($15,000).  
Details of the grants are available in the 2021 Charitable Grants Report (PDF-994KB). 
In addition to the grants of £10,000 or more declared here, GSK discloses grants to US-based non-profit organisations that foster increased understanding of scientific, clinical, and healthcare issues and contribute to improving patient care. 
Back to top
Trade association memberships
GSK is a member of many trade and industry associations that primarily represent pharmaceutical, consumer products and vaccine businesses at the national, regional and international levels. The PDF contains a list of the main associations. 
Back to top
Patient organisation funding
Patient organisations – non-profit organisations founded by patients, care-givers, family members and health professionals – are important stakeholders for GSK. 
They engage with healthcare providers, governments, the media, and patients to promote improved treatment and services for patients. They also campaign on issues that affect patients' and care-givers' lives, including increasing access to quality medicines, services and information on disease. Some carry out research into the causes of and potential treatments for specific conditions.
Listed below are the patient organisations that we support:
1. Pan European
During 2019-2021, we provided financial support to the following pan European patient organisations:
EUROPA DONNA - The European Breast Cancer Coalition (PDF-343KB)
European Cancer Patient Coalition (ECPC) (PDF-206KB)
European Federation of Allergy and Airways Disease Patients Association (PDF-677KB)
European Network of Gynaecological Cancer Advocacy Groups (ENGAGe) (PDF-210KB)
European Patients' Forum (EPF) (PDF-196KB)
Myeloma Patients Europe (PDF-257KB)
Pulmonary Hypertension Association Europe (PDF-55.9KB)
Sarcoma Patients EuroNet (SPAEN) (PDF-343KB)
2. National European
Details of funding provided to patient organisations across Europe can be found on the relevant market website. Where no market website currently exists, and for those GSK local operating companies that supported patient organisations in 2021, the information is either published directly on this page or in a booklet available from the local office.
Markets with websites:
Markets without websites:
During 2021, we provided support to the following UK patient organisations:
Asthma UK and British Lung Foundation Partnership (PDF-206KB)
Ovarian Cancer Action (PDF-200KB)
Somerset and Wessex Eating Disorder Association (PDF-202KB)
Target Ovarian Cancer (PDF-203KB)
During 2020, we provided support to the following UK patient organisations:
PAG disclosure 2020 (PDF-627KB)
During 2019, we provided support to the following UK patient organisations:
PAG disclosure 2019 (PDF-675KB)
GSK also provides funding to support UK community healthcare charities through the GSK IMPACT Awards, in partnership with The King's Fund.  This annual programme recognises and promotes excellence in community healthcare, providing funding and training to help strengthen the award winners' current management plans and support their future aspirations.
3. Emerging Markets and Intercontinental
During 2021 we provided funding to the following emerging markets and intercontinental patient organisations:
Markets with websites:
Markets without websites:
4. Global
During 2019-2021, we provided financial support to the following global patient organisations:
Global Asthma and Allergy Patient Platform (GAAPP) (PDF-218KB)
International Alliance of Patient Organisations (IAPO) (PDF-210KB)
International Gynecologic Cancer Society (IGCS) (PDF-210KB)
International Myeloma Foundation (IMF) (PDF-264KB)
Meningitis Research Foundation (MRF) (PDF-212KB)
World Hepatitis Alliance (WHA) (PDF-392KB)
Back to top
UK Gender Pay Gap Report
We published our fifth annual UK gender pay gap report in 2021. Our gender pay gap for all permanent UK-based GSK employees is 1.18% (mean), outperforming the national average of 14.9%. We conduct country-based reviews and ensure all markets have clear guidance, tools and support to ensure pay equity. If unexplainable differences are detected, we address them through our compensation processes.
2021 UK Gender pay gap report (PDF - 209KB) 
Back to top
People data
We report on a wide range of people data in our ESG Performance Report. In addition to this, the number of new hires, workforce breakdown by age, percentage of women in science, technology, engineering, and mathematics (STEM) related positions and percentage of women in revenue-generating functions and freedom of association data is disclosed below.
Hiring
| Hires  | 2020 | 2021 |
| --- | --- | --- |
| Total number of new hires | 12,119 | 21,838 |
| % of open positions filled by internal candidates (internal hires) | 58% | 35.8% |
Workforce breakdown by age (including both permanent and temporary employees)
| Age bracket  | 2020 | 2021 |
| --- | --- | --- |
| < 30 years old | 13.5% | 13.1% |
| 30-50 years old | 64.8% | 65.2% |
| > 50 years old | 21.4%  | 21.6% |
Percentage of women in STEM-related positions
Percentage of women in management positions in revenue-generating functions
Freedom of Association
We are respectful of the right of colleagues to join an independent trade union, the right to collectively bargain, and of freedom of association. Of our global employees, 37% are covered by collective bargaining arrangements and/or have declared that they are a member of a union. Additionally, GSK invests heavily in formal Information and Consultation arrangements which actively involve and provide additional Employee Voice to a much higher proportion of our colleagues.
Back to top
Engaging with Healthcare professionals