"Pull" the Science: 2020 Antimicrobial Resistance Benchmark
Article by Phil Thomson, President, Global Affairs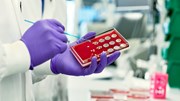 GSK AMR Benchmark Scorecard
The second Antimicrobial Resistance Benchmark was published on 21 January, 2020. The benchmark compares how pharmaceutical companies are bringing AMR under control and covers R&D, responsible manufacturing, appropriate access and stewardship.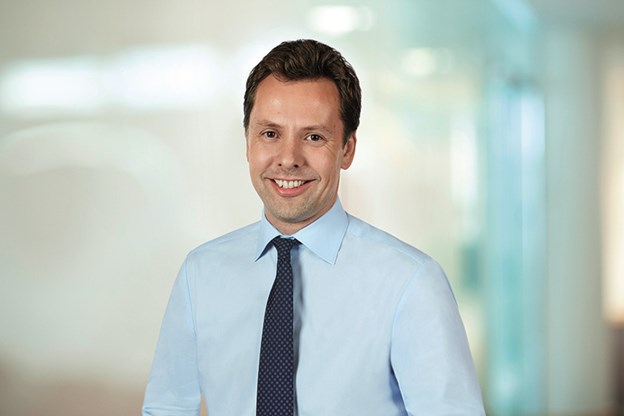 Antimicrobial Resistance (AMR) represents one of the gravest threats we face to global public health and the AMR Benchmark Report (PDF - 8.92MB) is an important assessment of the efforts being made in our industry to address this threat.
At GSK, we are applying our science to combat infections, with 27 R&D projects targeting priority pathogens, including pathogens deemed 'critical' and 'urgent' by the WHO and US Centers for Disease Control and Prevention (CDC). Of these projects, 15 relate to Vaccines and we continue to see vaccination as a major pathway to fight AMR.
It is good that the Benchmark recognises our contribution. But as the Report makes clear, AMR is a major threat to future health and economic security and more must be done. Engagement and action from governments and other relevant stakeholders, as well as the private sector, is key.
The UN recently called for "immediate, coordinated and ambitious action to avert a potentially disastrous drug-resistance crisis."
The UK and US governments, and the EU, have all demonstrated leadership on AMR and should be recognised for their efforts. But we need more.
Finding new ways to fight antibiotic resistance
Are we ready for a world without antibiotics? At GSK we're at the forefront of researching new ways to tackle some of the world's biggest healthcare challenges. So as antibiotic resistance grows, we're investing in new ways to fight infection.
Progressing "pull" incentives to attract longterm R&D investment is a top priority for industry. The current antibiotic market is dysfunctional. Whilst there are grounds for optimism scientifically with prospects of targeted medicines, new diagnostic technologies and vaccination, the commercial market is unattractive. Recent bankruptcies of two antibiotic biotech companies bear witness to this.
Implementation of pull incentives would radically change the underlying economics for large and small companies alike.
While "push" incentives have resulted in some progress, they are insufficient to change the R&D landscape and, on their own, will not attract sustained R&D investment without a predictable market which delivers acceptable returns.
However, pull incentives have seen little progress, despite a high-level of consensus and policy engagement across governments, industry groups, bodies such as the Gates Foundation, Wellcome Trust, and the medical community. Pilots have not moved the needle. The main obstacle is political – few votes are won by prioritising investment against future health risks, especially, in all honesty, when the beneficiaries are seen to be pharmaceutical companies.
It's worth reflecting on exactly what sort of companies would benefit. According to the Pew Trust there are around 40 antibiotics in development by industry. Over 90% of these, are being studied by small companies with more than 60% of them considered prerevenue.


Our focus on developing the next generation of antibiotics
Developing new antibiotics is very difficult, both scientifically and financially. But our antibacterial research is focused on developing the next generation of antibiotics and we have an active pipeline of potential new medicines in development.
We know pull incentives work: in the decade prior to passage of the Orphan Drug Act, only 10 products for rare diseases were brought to market – in the 30 years that followed, over 600 orphan drug indications (to treat or prevent a rare disease affecting less than 200,000 people) were approved by the FDA across over 450 distinct drug products.
To be effective, pull incentives must stimulate investment across the full product lifecycle, from discovery through development and onto the market – thereby making it attractive for biotechs and larger companies to invest in antibacterial efforts.
Different types of pull mechanisms could achieve the goals above: GSK supports IP based models (such as a Transferrable Exclusivity Voucher (TEV)), purchasing models (like the UK 'Netflix' pilot), and market entry rewards as the most viable – in that order.
We can plan for a better future on AMR. Not least if we "pull" the science. But we need leadership, action and decisions. Let's hope we see some before the next AMR Benchmark Report.