Safety first: Employee wellbeing rides on it
Rajendra is a medical representative in India. He lives in Thane, a city in the Maharashtra region and has been with GSK for more than 20 years. Every day, Rajendra rides his motorcycle 30 kilometres to and from the area he covers, and also uses it to travel to meet healthcare professionals.
When you consider that Rajendra also regularly uses his motorcycle outside of work, it's clear that he is spending a substantial amount of time on the road. The potential safety risk this raises for him, and the thousands of other sales representatives we have across India, is clear - especially when you consider the traffic situation in India.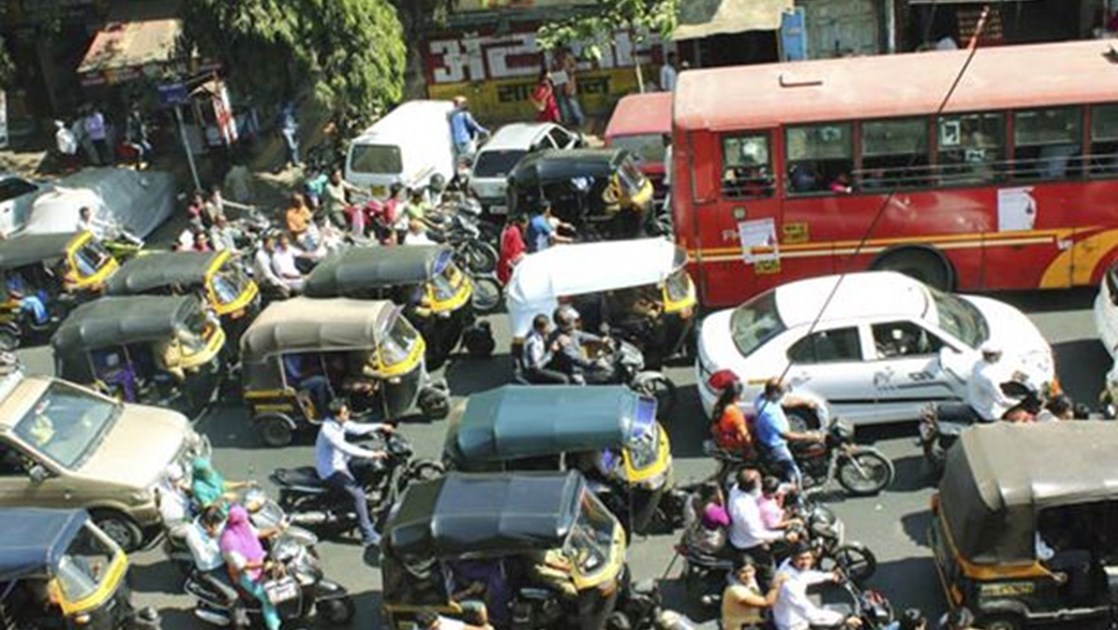 World Health Organization statistics indicate that India is second only to China in terms of fatalities caused by traffic-related incidents. Traffic accidents in our emerging markets, including India, represent the single-biggest risk to the wellbeing of our employees. This is why we have been piloting a driver safety programme for our sales representatives.
Richard Pamenter, our Head of Environment, Health, Safety and Sustainability, says that "as a healthcare company, our mission to improve lives starts with our own people".  He takes pride in "seeing colleagues in India create energy and commitment around the initiative and raising awareness of safe riding practices". 
Through a combination of theory and practical learning, the programme is designed to help employees understand their vehicle, identify hazards and develop, as Rajendra puts it, "good driving skills and habits".
Following the training, he was invited to ride with his manager, Harshadkumar, who was on his own motorcycle. This was a good way to practise what he had learned, despite bringing back memories of his driving test. "It was a little daunting at first and felt like my riding examination all over again! But the experience really helped me pay closer attention to other road users and anticipate what they were going to do. It's not just my wellbeing I have to consider, it's also the safety of everyone around me".
By looking after things within my control, I am helping to protect myself and other road users
So what was the biggest takeaway for Rajendra? "I now check my bike's oil and petrol levels, and brakes every day. Before the programme, I didn't fully appreciate the importance of carrying out these routine yet critical checks so regularly. I have learned that by looking after things within my control, I am helping to protect myself and other road users.  It has also prompted me to ensure that my family members and friends wear a helmet and protective clothing at all times when riding".
Due to its success and popularity with the pilot audience, the driver safety programme is being rolled out to a number of our other commercial markets, where motorcycling is the primary mode of transport for our sales representatives.