What is PULSE?
PULSE is our employee volunteering programme where eligible employees are matched to a not-for-profit partner, such as Save the Children, for a three-to-six month assignment. Volunteers contribute their skills to solve healthcare challenges at home and abroad.
On this page, you can follow the journey of a selection of our employees on a PULSE assignment.

Employee Volunteering Annual Impact Report
Download the Employee Volunteering Annual Impact Report
Please select...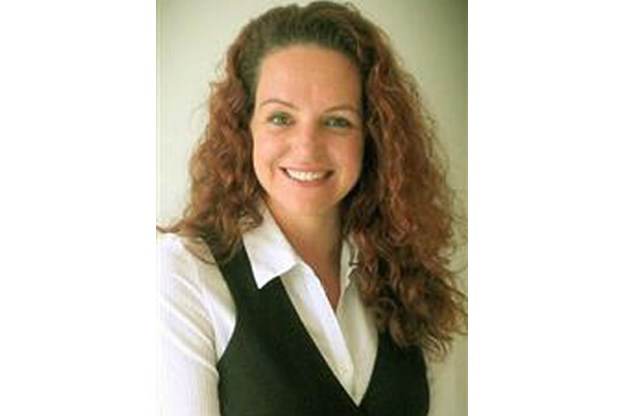 Hi, my name is Alexandra (Alex) and I am Regional Head of Supply and Demand for our Latin America and Brazil Pharmaceuticals organisation. I am based in Panama. In October 2017, I spent six months with the Clinton Health Access Initiative in Kampala, Uganda as Oncology Associate.
During my assignment, I provided Supply Chain expertise to help the government scale up access to cancer treatment and to create a roadmap that other countries can follow.
BLOG #4: May 2018
Small steps can lead to Big Changes…
The unavoidable happened; my six-month Pulse assignment is over and I am back 'home' in the la-la-land of the rich, a country which is 100 places further up the rank of human development (literally) from where I was only days ago; now settling back into normality almost too easily, for not much seems to have changed here… or is it just me?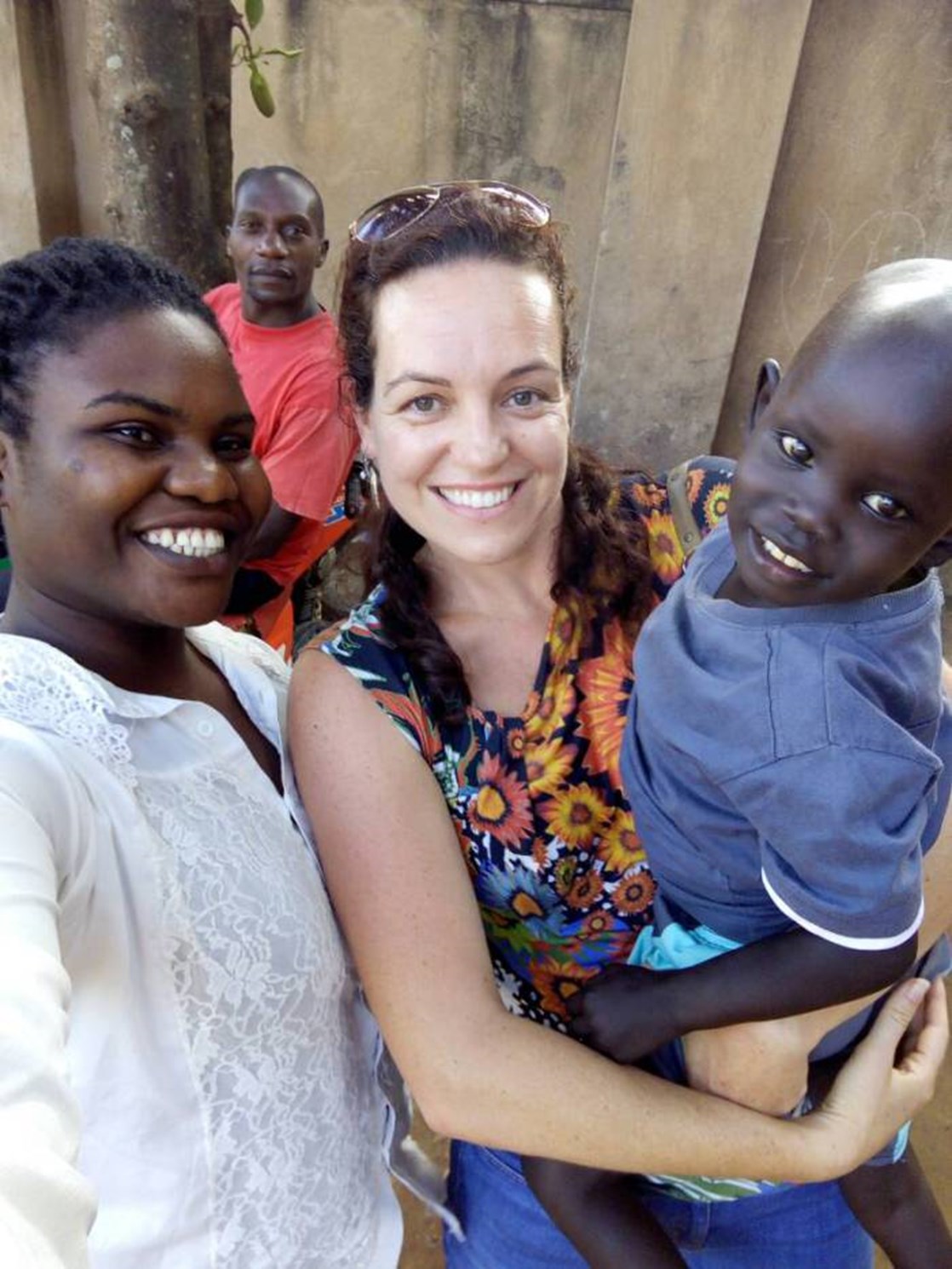 Did I achieve what I set out to do? No. I have not changed the world or saved lives, or even achieved half of all the things I thought I could do to make this world a better place and close some of the divide between the rich and the poor. Someone said to me 'little steps, Alex, focus on the little things you can do to help a few, and you will change their lives'.
I remind myself of the three-fold Pulse Volunteer Programme Mission: Change oneself, communities and GSK; and realise the Pulse assignment itself is only 33% of the end-game purpose. I have changed, hopefully have planted some seeds towards changing some communities (or a few individuals) and more importantly, through what I have seen and learnt I have renewed energy to influence positive change in GSK, which in turn will improve access to healthcare… one step at a time.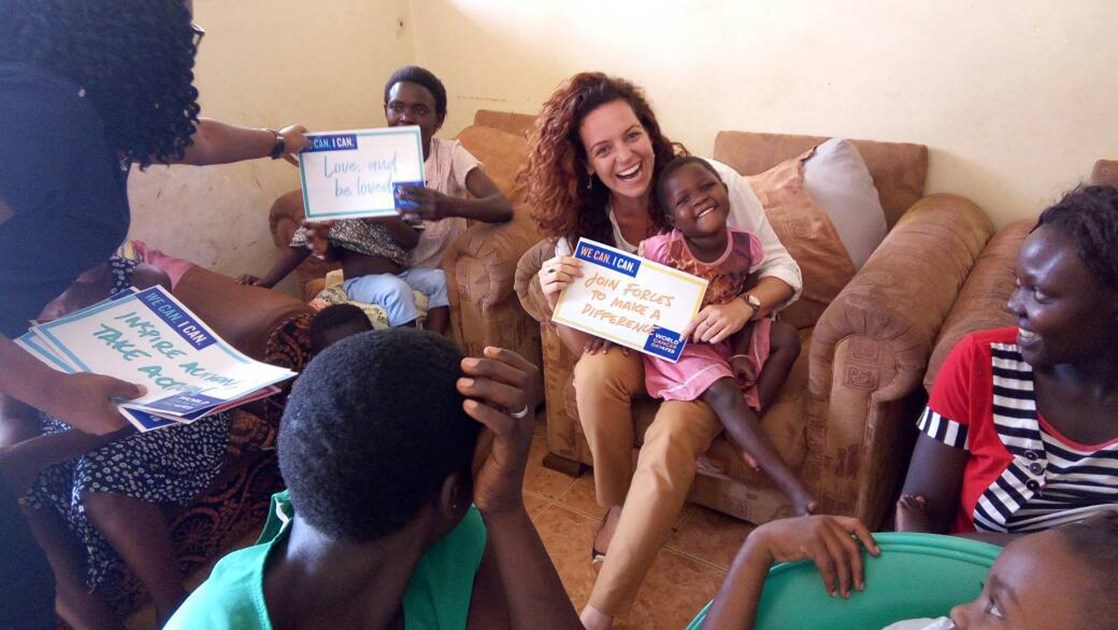 I could write a whole book on impactful and inspiring people and experiences from the past few months, but for now I want to share those closest to my heart which are the engine behind my wanting to do more, even from afar. These are ordinary people that through little steps have impacted lives of many and achieved the extraordinary, people that welcomed me and shared what they do day to day. Let me introduce you to some new heroes in my world who have taught me that anything is possible:
Sam, Claire and the team at Kawempe Home Care, who started running a mobile clinic with an old car and a few volunteers, now have New Hope for Children Hostel that cares for children undergoing cancer treatment, providing shelter and food so they don't have to sleep on the streets or by hospital gates.   I was lucky enough to visit them regularly, humbled and touched at every visit, for their resilience, perseverance and passion to help others has taught me there are different levels of humanity, even through tough periods where not all are 'survival' stories, they remain strong and keep putting smiles on children's faces and their families.
Margrethe and the team at Rays of Hope Hospice Jinja (RHHJ), whom I was lucky to accompany on a few Field visits to remote and poorer areas. They showed me that helping patients understand their disease, counseling their carers and treating the pain is as important as healthcare and treatment itself. They are the perfect example of the few heroes that go the extra mile for patients, rather than expecting patients to go to them.
Carol from Transport for Uganda Sick Children (TUSC), whose passion and can-do attitude planted a seed in me thinking about logistics and the complexities of getting to-and-from a hospital without resources, a few pennies and lives can be saved by just being able to reach a hospital. I have never seen so much value in wheels and transport before, because I have always had access to it. Again, I opened my eyes to the real world of poverty.
The list of people, societies and groups that are changing this world is endless, but today I wanted to tell you about the little heroes that inspired me and are driving my purpose. I have seen a different dimension to philanthropy, volunteering, healthcare and life and death itself. I have GSK to thank for this personal growth, and now to focus on making a difference, step by step, as my new commitment.
A wise man we all know said
Demonstrate your opinion through the changes you make, the decisions you take and the commitments you do.
Watch this space, Pulse was only the beginning.  I can't wait to hear more stories from all the new volunteers going out this year.
Blog #3: I, Muzungu  (a new perspective)
As we welcome the new year and the inevitable resolutions, I find myself at the mid-point of my PULSE Assignment in East Africa.   It would be unfair not to pause, reflect and find words (and images) in an attempt to share insights of my journey to date in this amazing part of the world.
Whereas my last blog 'Kokkolo Atta' focused on the reality of cancer in least developed countries, I now write wanting to share the simple and the beautiful, for I am grateful for the life, culture and wonderful people and landscapes I have been lucky to come across.
I have been a 'Muzungu' for over three months now. That word that sticks from the minute you land, following you around like a permanent echo.  I now smile as I hear it, especially when sung by children in villages as they wave and smile when they see you, even from afar: 'Muzunguuu'.  We Muzungus are the white foreigners, literally meaning 'aimless wanderer'.
When I think about PULSE programme and its three-fold mission to Change (Change Communities, Oneself and GSK); I can already vouch for the self-transformation, for I am seeing the world through different eyes.  My 'aimless wanderer' eyes' see beauty in the strangest of places, I am humbled at every sight, treasure the smallest things of human nature and admire the environment I am surrounded by.
As my mind and thoughts also wander, not only I am learning to remind myself of some core basics in life, but conscious also that it all loops back to the same anxiety that underpins my every day experiences:  What needs to change and how?
Some reality checks: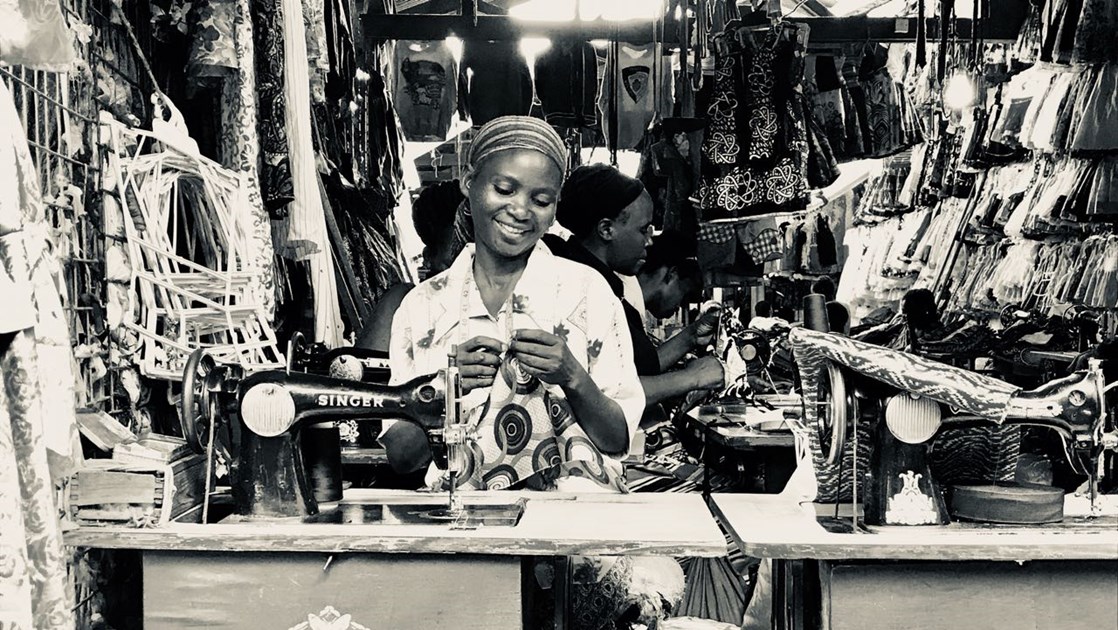 It's the simple things that count; I discovered that cycling through villages and remote areas is one of the activities I enjoy the most, as it is the best way explore, appreciate and absorb the reality of life for many communities. Those are the moments when you see the bare simplicity of survival; one does not need much to live, other than a basic roof over your head (whether that is wooden or a mud hut), running water nearby, and a community of people around you. Possessions are a 'nice to have', and it's the basic needs that matter; electricity and internet connection are a luxury in many places which I no longer take for granted.  
Community feel is of a different essence as people go on about their daily routine, respecting each other as they play their role in a family or a group, young and old, whether it is selling groceries in the market or working the fields.  There is a strong sense of faith and togetherness which nearly makes you forget that some of these people have seen unimaginable suffering in recent decades.                  
The smiles:  Nothing beats the smile of children when you devote some of your time (not money) and exchange a few words, or play with the them.  They don't need toys or gadgets - just one minute of one's time makes a world of difference to them.  It often surprises me that I hardly ever hear a child cry, whether they are healthy or not.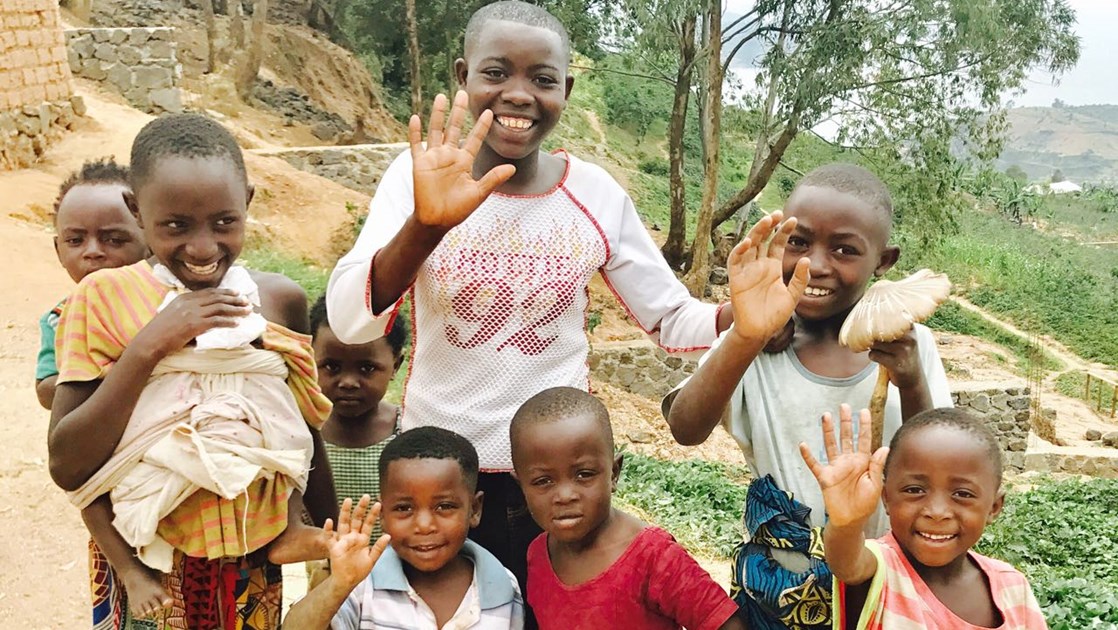 Those moments when I look at these children - our 'tomorrow'-  are when reality hits, as these little people are the ones we need to think about when we discuss and tackle our challenges in poverty, education and health. They are what gets me out of bed every day because I know I can and have the responsibility to do more.
As I conclude on new year's resolutions, one stands out in my mind: get the engines running, accelerate and be the change we want to see…  and if and when doubts arise, I shall quote Dalai Lama as a gentle reminder: 'If you think you are too small to make a difference, try sleeping with a mosquito'
Blog

2: November 2017
Kkookolo atta  (Cancer kills)
A few weeks after my first installment, here I am again, attempting to summarise and share insights of my first deep-dive into the world of healthcare and cancer in the world's least developed countries. 

My first month was all about 'going and seeing' - understanding how healthcare in sub-Saharan Africa works, what NGOs do and the challenges they face. I also took the time to meet some cancer patients.

Three big themes resonate wherever one goes: 'I can't afford the treatment'… 'they didn't have the drugs'… 'I am going to die'.  For a supply chain professional like me, hearing that people are dying due to poor supply or lack of availability of drugs is not easy to accept. The fact some patients can't even afford some of the basic medicines that will help them treat the pain, or infections is also difficult to see.

I met a stunning bright eyed, smiley 17-year-old girl with a giant cell tumor on her shoulder that is as big as her head.  While she was telling me that she likes to sing and read novels, the palliative team were telling her family that they could not operate and her disease is not curable. Surely there had to be something that could be done for her?

Cancer kills over 450,000 people in Africa every year. It is expected that by 2030 it will kill almost one million.  Survival rate for some cancers is under 50% in Uganda, whereas it would be above 90% in developed countries. This is a nation that is now surviving malaria, TB and HIV, yet cancer is killing them.  You can imagine It took me a few days to digest the fact that cancer in Africa is effectively a death sentence.  One could argue it is a perception, but that perception is their reality, one that many of us are oblivious to.

I have seen disease from a different perspective; one that I had never experienced before to this extent.   If there is one thing that I can admit openly is that I am being challenged at many levels, from the head, through to the heart and guts, all in unison.  For all the feelings of helplessness, impotence and sheer frustration, meeting these people has ignited something that is making me even more determined to really do more, because these people need to feel better.  How can we raise awareness and make drugs more affordable and accessible to least developed countries?
Blog 1: October 2017
Cabin crew: prepare for landing
After more than nine months of thinking about PULSE, talking about PULSE, dreaming about PULSE, preparing and planning… the 'all about PULSE' becomes a reality.  It hits home on that final flight, close to destination, when you hear the captain's voice: 'Cabin crew: prepare for landing'…
I land in Uganda on a mild Sunday night. All I have is six months worth of bags, a frazzled brain from the past few weeks of handing over the role I am familiar with (to the best team, if I may say). I've packed up my life again, yet feel surprisingly calm and ready. 
Prepared?  I am landing in a new country, where I don't know anyone and have a vague understanding of what the next few months will look like.  Nevertheless, the essentials are there: some supply chain skills, an open mind, curiosity for what is to come, trust in myself encouraged by those who have supported in the process. Throw in a touch of courage and I think I am good to go!
Prepared or not, I have landed: Kampala, the capital city of Uganda, I am here!  I overheard some inspiring conversations on the plane about why Africa attracts people who want to make a world of good?  Volunteers, doctors, engineers, nurses... a variety of skilled individuals who have one thing in common- a shared passion and a purpose to help others. 
After a few hours' sleep (under a mosquito net), it is day 1 in the office and I am being introduced to my new colleagues and office for the next six months: Clinton Health Access Initiative (CHAI) has an instant good energy about it. The organisation's mission (now mine too) is to save lives by helping people gain access to essential medicines and Healthcare.  As an entrepreneurial, mission driven organisation, CHAI works in partnership with governments to bring transformational change, proud of their people who innovate and challenge the status quo with strong commitment to the urgency of saving lives.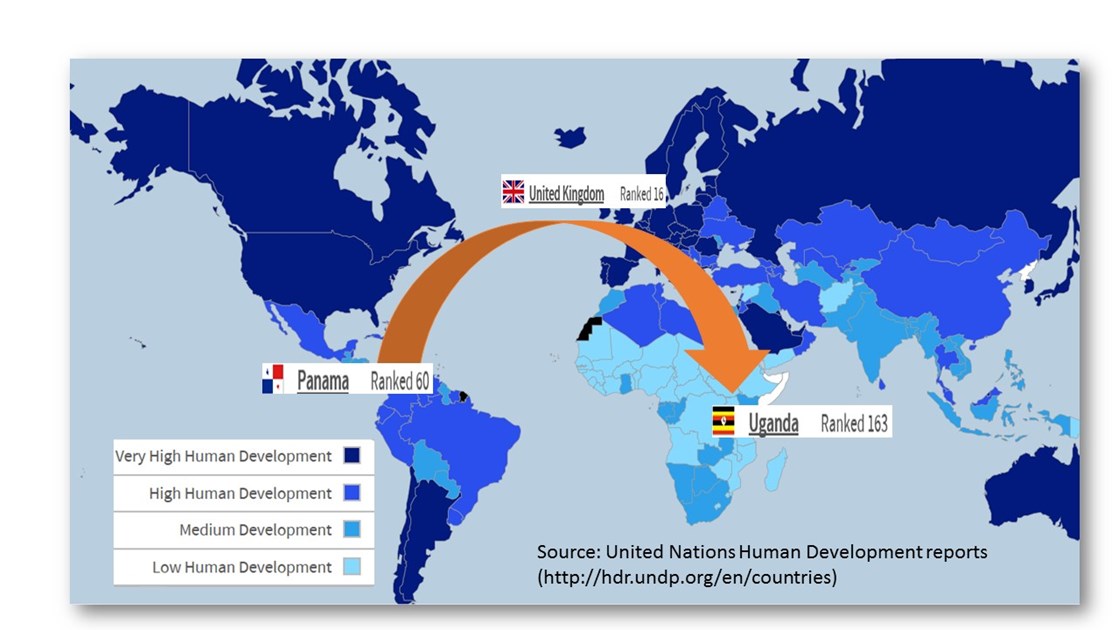 I am to spend most of my time working with a newly created cancer team focusing on improving access both in the public and private sector, partnering with the American Cancer Society (ACS) and Ugandan Cancer Institute (UCI). In addition, I will also support with their supply chain strategy in other areas (HIV, Vaccines, Integrated Child Health). 
I am already humbled and in awe of this team. Every conversation has the patient front of mind. Professionals of all backgrounds (from investment banking consultants, to doctors, pharmacists and everything in between) are all focused on not just making a difference, but making it a sustainable impactful change. 
I am lost for words. All I can say in my first attempt at explaining my first 3 days Kampala with CHAI is 'WOW'! I don't think I have ever learned as much as I have in less than 70 hours and been so moved by the work already done by just a small team. I hope I can make more sense in what is to come in my next blog.  Watch this space.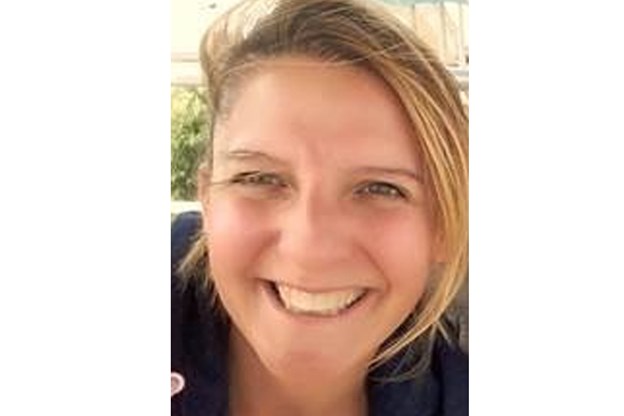 Hi, I'm Caroline and I am an Organisational Development Consultant. I work in HR, supporting the Vaccines business and am based in Belgium. In September 2017, I spent six months on a PULSE assignment with UNICEF in my home country.
On my assignment, I supported the executive team and HR at UNICEF Belgium to help shape the people and organisation strategy for the company. I focused specifically on leadership capabilities and engagement levels.
Blog 4 - February 2018
Preparing to say goodbye
The countdown has started. Only three weeks left and my mission with UNICEF will come to an end.
Although I didn't move to another country for my assignment, the PULSE journey I've been on for the last six months has changed me. Change with all its transitions and questions: will I be integrated in this new environment? Will I be able to use my skills? To what extent will this adventure have impacted me? Will I learn anything new? I knew what I was leaving behind and didn't know what I would find.
I found a whole new world and a new network of people committed to helping children.
I'm now even more convinced about the importance of collaboration across sectors. Taking the example of helping to protect children, it's clearer than ever  how GSK's role in the production and delivery of vaccines fits into a broader approach with UNICEF in creating a better world for children. It is by combining efforts of private, public and non-governmental actors that impact can be maximised. Each with their own expertise, means and added value.
PULSE taught me to look at the world through a different lens. Understanding different stakeholders' perspectives on the same subject. Understanding different ways of working and related effects. It also taught me that we're all in a world of rapid change and big transitions, which brings exciting challenges and pushes us to redefining constantly how to do our work.
I feel sadness and joy at the same time.
Sadness because I will leave great people totally committed to the cause of children. Sadness because I might not see the longer-term impact of my work. Joy because I learned a lot about a key partner of ours. Joy because I learned about myself. Joy because I could contribute in the journey of helping to protect the adults of tomorrow.
Every ending is the start of a new beginning. Transitions are part of our lives and career. Transitions enable us to grow.
'It is when we are in transition that we are most completely alive'; William Bridges.
Blog 3 – January 2018
Four months into my time at UNICEF, I now really feel part of the organisation and am starting to see the impact of my contribution.
After diagnosing, start designing
In my last blog, I told you about the importance of understanding the organisational context through observation and listening.  As part of the 2018-2021 strategy, UNICEF started a journey towards evolving their organization. In the last few weeks, my assignment has been focused on designing solutions with UNICEF's leadership team. What an exciting time to act as facilitator in defining new organisation structures and shaping the desired culture! I have had the chance to deepen my knowledge about its strategy, jobs, challenges and capabilities needed. It has really helped appreciate the complexity and richness of the mission they are undertaking.
… and engage employees
What I enjoyed was bringing these decisions together and helping leadership members get prepared to step up as a unified team when engaging employees during the kickoff event in December.  This was a major milestone, as employees awaited clarity on the future direction of UNICEF and of course the impact on their own team and function. One theme which ran throughout this kickoff was connecting the vision of protecting children with all UNICEF Belgium employees. It was much like GSK.
Now is the time for implementation
Now the direction of UNICEF is clear- the strategic direction and action plans are defined, the organisational structure and roles have become clear and the desired culture is defined. It is time to execute and lay out the steps towards building the organisation of the future. We're all humans and change is not easy. In this respect, there's no difference between private and non-profit.  The biggest challenge in any organisational change is managing uncertainty and the effect it can have on people but I hope I can use my experiences at GSK for this work. 
At every step, there is a personal learning
On a personal note, the experience so far has been enriching. It has encouraged me to adapt my views, language and approach. I have also learned that I enjoy stepping into new 'zones', making sense of them and using my skills to have a positive impact. Connecting purpose and people has also been a key driver in my career choices; that's why I started at GSK and I applied to go on a PULSE assignment. It has given me energy along the way.
Blog 2 – October 2017
It is amazing how time flies. I started at UNICEF in early September but it feels like a lifetime ago; so much has happened!
In my last blog, I told you I was curious and excited… and clearly I had a lot to discover!
The inspiration by the cause: why people come to work
Since entering the UNICEF building on day one, I've been warmly welcomed. The people I have met, the support I have received and the generosity in sharing day-to-day life and challenges at UNICEF has been striking. I've also been amazed by the commitment of each and every one to the cause of children's well-being all around the world: I have heard it from every single person I have talked to. It is a lot like GSK; the mission of the organization is at the heart of the company.
The power of stories
The mission of the Belgian office is to advocate for children's rights locally and to raise funds for projects around the world. Although not being located in a developing country, I can sense the work being done in those countries. Many opportunities are created to interact with UNICEF employees working in developing countries. They come over to tell the story of the country they live in, the story of the children and the story of their challenges in improving children's lives over there. Through pictures, videos and Q&A discussions, I have started to grasp the complexity of their environment and jobs. Testimonials help to raise awareness, understand priorities funded and give visibility to donors, governments and stakeholders of the impact of the work in the field.
…and the power of 'Gemba'
'Gemba' is going intothe field and observing/asking questions to better understand the work and activities. For me it is not only about intellectual understanding, it is also about feeling how it is to do the work. Last week, I was lucky enough to participate in the kick-off event 'Rights Respecting Schools', which is a key partnership between UNICEF Belgium and a number of schools in charge of educating our future teachers. Through a multi-year programme, future teachers will work on how to include children's rights into their future classes and schools.
Hundreds of future teachers attended the plenary session and different workshops. Focus, attention, questions but also challenges were raised. Difficult topics like diversity and equality were covered, opening the debate and creating the starting point of a journey towards respect for all, as from the early age. It made me curious about the approach UNICEF is taking to build partnerships, but made me feel confident about future generations of teachers. The event also challenged my thinking by presenting different points of view, and I was impressed by the professionalism and expertise of the advocacy team. There were a lot of learnings I can take forward in my role both here and when I go back to GSK.
Its never too early to think long-term
I want to have an impact that is sustainable over time.
My role here is to support the organisation in delivering its 2018-2021 strategic priorities by designing, with HR and the executive team, a fit-for-purpose strategy and I am learning lots.
Questioning, listening, listening, and listening. Through my observations, discussions and 'gemba' walks, I took the time to make sense of the context and understand different perspectives.
Context is key. Somemethodologies,capabilities and tools can be transferred from one sector to the other. However, to engage and position initiatives properly, it is dependent on three things:

The specific 'moment in time' of the organisation
The people at the organisation
The culture -to have a sustainable impact the approach needs to be specific to UNICEF Belgium.

Prioritising and building capability. I've only been here for a short period of time, but I realise at this point in time in my assignment that setting priorities is really important. I am also aware that I am only here for a limited amount of time so I need to think about what capabilities I transfer to the team.
Blog 1: August 2017
Back to school: I'm about to start a new adventure!
While many kids around the world are about to start a new school year, will meet new faces, study in new classrooms and learn new concepts; I will be leaving the GSK office, my current role and my colleagues to start in a completely different environment. My PULSE project is about to start!
The GSK PULSE programme is a fantastic opportunity for employees to devote time and skills to not-for-profit partners and in doing so, live out our mission to help people to do more, feel better and live longer.
I will spend the next six months volunteering (full-time) at UNICEF, being part of their day-to-day work and helping them delivering their vision: a world where all children, especially the most vulnerable and disadvantaged, have equal opportunities to survive and thrive.
Why it is so important to me?
An economist by background, I have spent most of my career in Human Resources, first at Accenture, then at GSK. I'm passionate about people, teams and organisations. I'm driven by supporting them in unlocking their full potential to increase their positive impact in the world. This is why joined GSK almost 10 years ago.
I'm also a big believer in teamwork and collaboration: breaking silos to be more effective and accelerate change. Partnerships between private organisations and not-for-profits are increasingly fundamental to tackle world's most pressing issues. I want to actively contribute in building those bridges across sectors.
'Now' is the moment
When I volunteer, I feel energised, positive and resourceful. I'm connected to humanity. While volunteering is about 'giving' (time, skills), it is amazing how much I get back. I learn, I develop and I'm shaking up my assumptions of the world. Now is the right moment for me to do more of that: Get more involved, change communities and, importantly, change myself.
While many of GSK's PULSE volunteers work in developing countries, I choose to volunteer in my home country, Belgium, at the UNICEF Brussels Office. As a mum of three, I didn't want to wait for them to grow up before I applied for the PULSE programme. Volunteering locally helps me fulfil my mission while being present for my family, which is so important to me.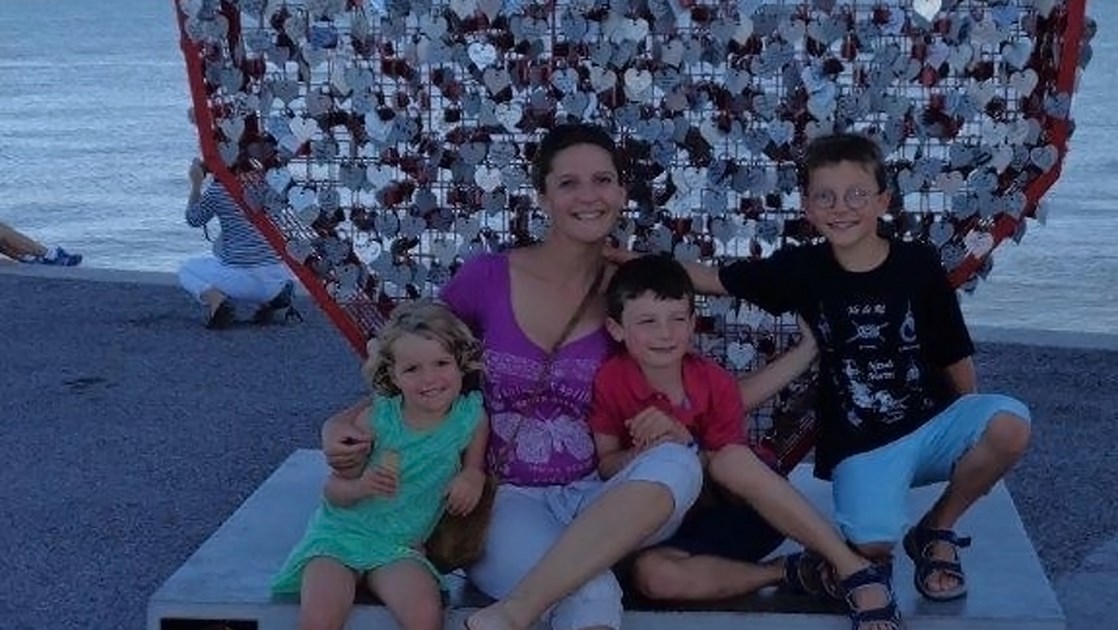 Every little counts
Curious and excited… that's how I feel now!
I'm curious to better understand UNICEF activities and see the impact on children. I'm curious to discover why UNICEF employees and volunteers come to work every day. I'm curious to sense their organisational culture and ways of working. And of course, I'm curious (or rather, impatient) to see how I can contribute.
I'm excited to discover a new world, excited to meet new people and excited to start building the famous bridges.
Will I have an impact? That's my wish and my hope. I will keep on thinking 'do your best' and 'every little counts'… and I will give you some more news in a few weeks from now!
And finally…
I wanted to say 'thank you' to GSK, my line manager and my colleagues to give me this amazing opportunity and letting me focus my energy, attention and skills in serving the community in a different environment, and in a different way. I also want to thank UNICEF for opening their doors and welcoming me.
Back to top