What is PULSE?
PULSE is our employee volunteering programme where eligible employees are matched to a not-for-profit partner, such as Save the Children, for a three-to-six month assignment. Volunteers contribute their skills to solve healthcare challenges at home and abroad.
On this page, you can follow the journey of a selection of our employees on a PULSE assignment.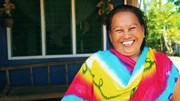 PULSE impact report
Download PULSE impact report
Please select...

Meet Emma, a communications manager from the UK. She has travelled to Sierra Leone for a PULSE volunteering assignment with Partners in Health (PIH), a global non-profit healthcare organisation. Emma has been tasked with developing a communications strategy for Sierra Leone as well as bringing the non-profit's story to life.
Follow Emma's journey as she blogs about the inspiring doctors, nurses and healthcare workers she has met across her travels.
Blog #1: Meeting the 'fire-jumper'
Sierra Leone is not somewhere I've visited before, so I wasn't entirely sure of what to expect when I arrived here a few months ago. What I've discovered is an incredible country, enriched by a culture of openness and fun. My days have been marked by the inspiring people I've met, whose stories reveal a Sierra Leonean history that has often required steely resilience, making their positivity all the more breath-taking.
One such story was Mark's. An Operations Manager for PIH, he shared with me how he came to work for PIH.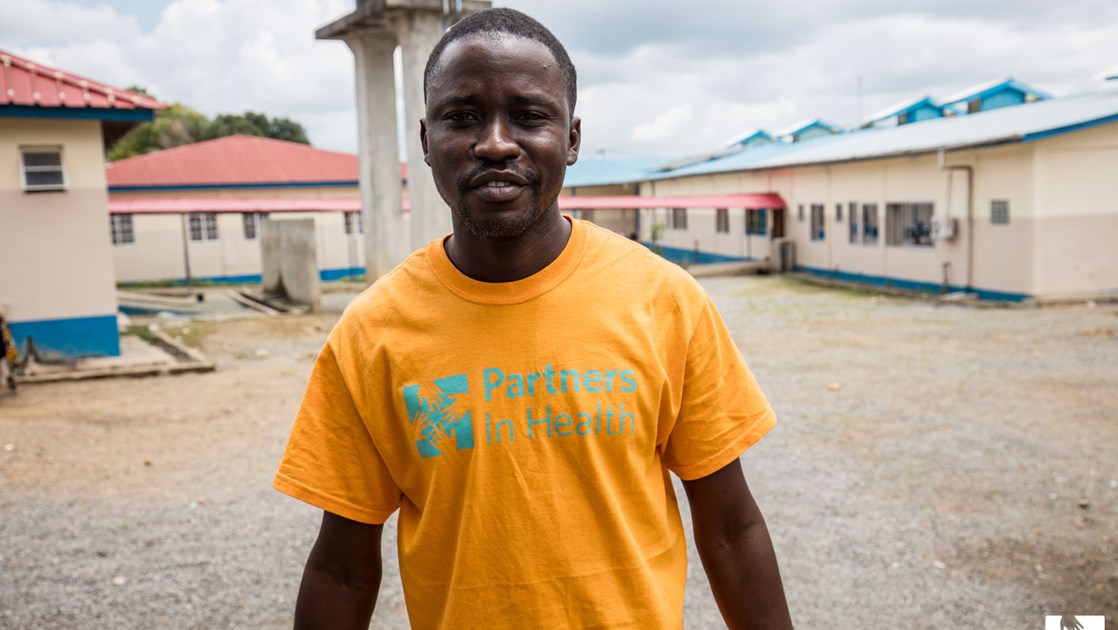 The epidemic
"I know it sounds bad to say but I didn't care all too much about Ebola." Mark said quite early on in our conversation. "At that time my mum was getting really sick with cervical cancer, so I just wanted her to get better more than anything else."
In September 2014, after Ebola had torn through Sierra Leone for months, devastating the healthcare system and claiming thousands of lives, the Sierra Leonean government ordered a nation-wide quarantine. No one was allowed to leave their homes between 19 to 21 September.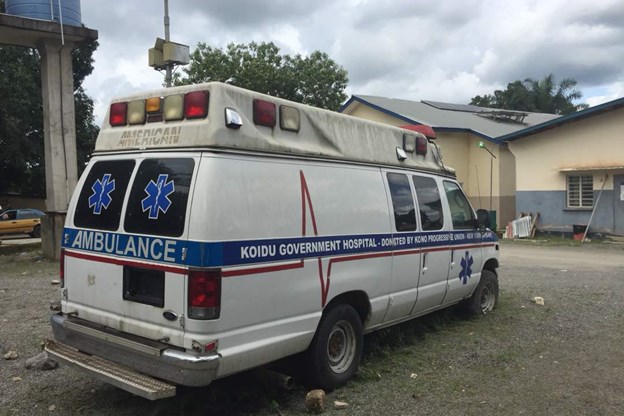 Mark recollected the three-day period: "It was total shut down. When we were finally allowed to leave and go back to the hospital to visit mum, her condition was much worse. She died the next day."
Mark's experiences during the Ebola outbreak, trying to find cancer treatment for his mother amid the international crisis, motivated him to apply to PIH. "I decided I should try to help if I could."
And at the hospital, he continues to honour his mother. The Koidu Government Hospital has a strong focus on maternal health, in a country where one in 17 women dies during pregnancy, delivery, or its aftermath—the worst rate in the world.
A new chapter
In December 2014, Mark started his new venture with PIH as an Operations Assistant at the Wellbody Clinic, a primary care facility based in the small rural town of Koidu, Kono district. The clinic joined forces with PIH in 2014 when it was just one building. It now has six buildings and round-the-clock electricity and water - precious commodities in Kono district.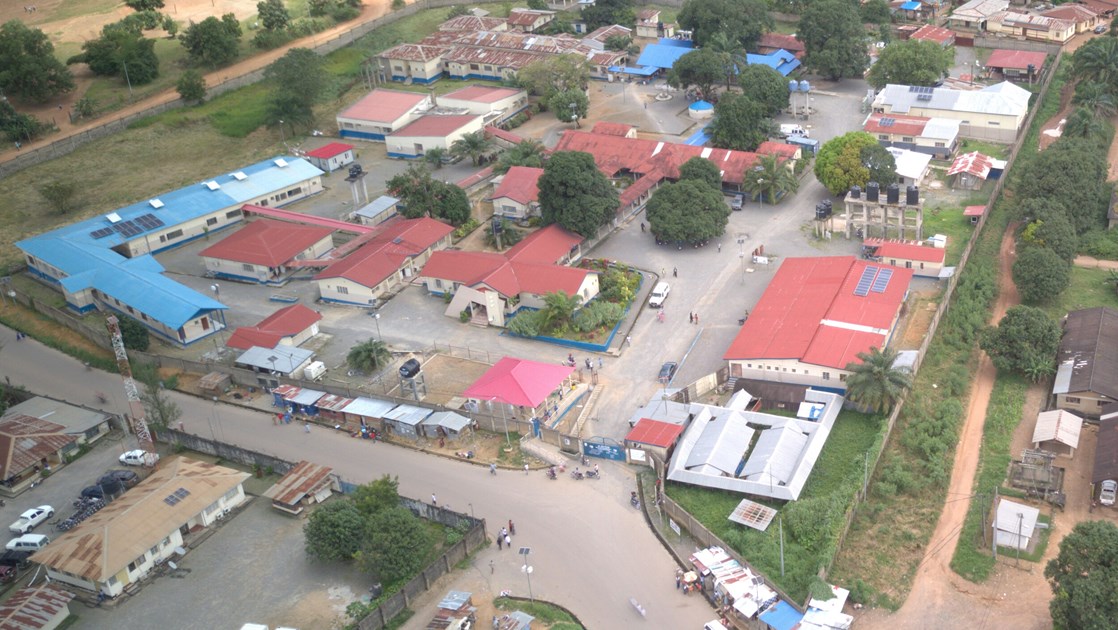 Over the years, Mark's responsibilities grew and he now manages operations for the Koidu Government Hospital. It wasn't long before Mark adopted the nickname, "fire-jumper," because of the daily need to tackle problems head on. He has been tackling problems – and overcoming extraordinary challenges – since childhood.
Mark grew up in the town of Makeni, near the Liberian border, which is near the majority of Sierra Leone's diamond mines, making it a hotspot during the civil war. Conflicts escalated in 1991, when Mark was six years old, and continued for more than a decade.
After fleeing their home, Mark's family would travel from village to village in search of somewhere safe to settle. Finally, Mark's family managed to get him to Freetown, Sierra Leone's capital, and the home of his uncle. Here, Mark was able to finish secondary school.
"I feel lucky to have gained the qualifications that I did, because they've allowed me to do the work I do now," he said. "During the years I spent studying, I would think about my family every day and whether they were still alive out there. I vividly remember the day I was reunited with them, after the [ceasefire]. It was truly the best day of my life."
"My history led me to PIH and, in a way, I feel I'm now helping communities like the ones I grew up in and experienced so much with," he added. He finished with one of the widest grins I've seen from him yet, saying:
I'll jump over all the fires I have to, with Partners in Health at my side, to ensure that the future's as bright as I know it can be for us here in Sierra Leone.
No stranger to problem-solving, Mark has needed to remain resolute to drive the results he wanted. Not only this, but it strikes me that Mark is the embodiment of positive-thinking, content to 'move on' from challenges and focus on the good in life.
Back to top