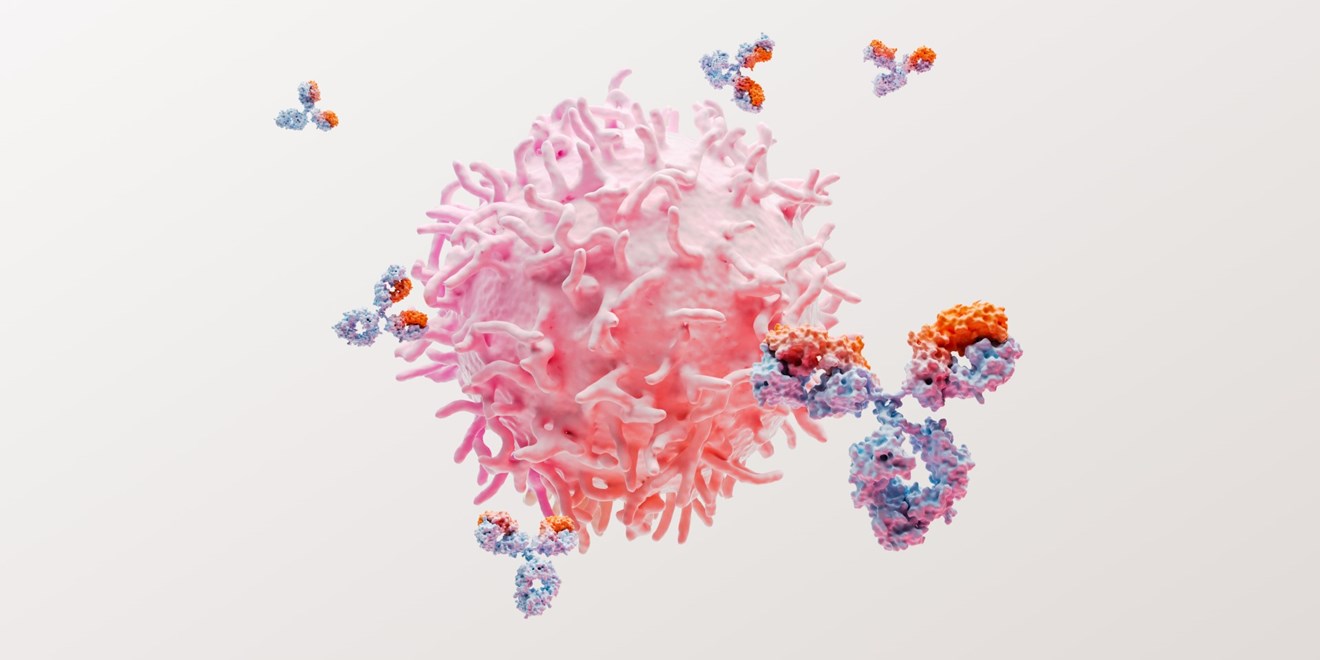 Our expertise in immunology extends to respiratory disease, where we have been leading research into eosinophil-driven diseases such as asthma for over 25 years.
We also develop and manufacture a range of innovative respiratory medicines that help millions of people living with respiratory conditions around the world. 
Our areas of focus
Eosinophil-driven diseases 
For over 50 years GSK has led the field in respiratory research, developing medicines that have transformed treatment and helped people across the world to breathe more easily. Today, we're combining this deep experience with our work in immunology and leading research into eosinophil-driven diseases.
Eosinophil-driven diseases such as chronic obstructive pulmonary disease (COPD), hypereosinophilic syndrome, and chronic rhinosinusitis with nasal polyps are inflammatory conditions associated with over-production of eosinophils, a type of white blood cell, which can result in inflammation and permanent damage to vital organs and tissues.
We have developed a treatment designed to reduce the number of eosinophils in the blood, which can help to reduce inflammation, and we're progressing research to understand how this may help across a range of diseases.
Lupus
Systemic lupus erythematosus (SLE) - a chronic autoimmune disease, and lupus nephritis (LN) - the kidney inflammation caused by lupus, share an underlying cause - a protein called B lymphocyte stimulator (BLyS). We are growing the scientific understanding of the role of BLyS and the B cell pathway in the progression of lupus and lupus subtypes, and we're continuing to develop and expand access to an innovative treatment that can help to control SLE and LN through this novel approach.
Rheumatoid arthritis
As many as 1% of people worldwide experience rheumatoid arthritis (RA) - a chronic inflammatory disease that can cause pain, joint swelling and inflammation which can lead to acute and chronic disability. With only around 30% of RA patients achieving remission despite the amount of targeted therapies currently available, and around 40% of patients reporting daily pain, the need to find more effective treatments is clear. We are focusing our research on developing a novel way to treat RA, so that patients may ultimately be able to better manage their pain and inflammation and achieve an improved quality of life. 
Immuno-neurology
Focusing on human genetics and the science of the immune system has helped us to identify potential treatments for patients with neurodegenerative diseases.
In July 2021, we announced a partnership with Alector to develop two medicines for neurodegenerative diseases, including frontotemporal dementia (FTD), amyotrophic lateral sclerosis (ALS), Parkinson's disease and Alzheimer's disease. Both medicines are designed to raise levels of progranulin, which regulates immune activity in the brain. This partnership combines Alector's immuno-neurology expertise with our R&D focus on the science of the immune system and human genetics and drug development capabilities.
Early-phase portfolio
In 2021 we began trials for new medicines that target diseases such as atopic dermatitis and multiple sclerosis. These trials were informed by our access to genetic databases which identified indications with the highest probability of success.
We also completed a worldwide licence agreement with Arrowhead Pharmaceuticals for a genetically validated, investigational therapy for patients with non-alcoholic steatohepatitis (NASH). Our phase I pipeline also consists of other molecules targeting the immune system for celiac disease, osteoarthritis pain and neuro-degenerative disease.