GSK loves to bring the talent and enthusiasm of students into our UK business. Hundreds of undergraduates join us each year for an industrial placement or summer internship. 
A GSK placement is your opportunity to take on a real role with genuine impact – it's challenging, serious work on live projects or assignments. You get to learn from us, develop your skills and gain valuable experience for wherever the future takes you. We get the benefit of new perspectives and fresh thinking – and a chance to see if you have the potential to join us after graduating.
Our Industrial Placement roles typically open in September and November each year, and open roles can be found here:
Why GSK?
Make a real-world impact in a purpose-led, performance-driven healthcare business.
Learn from, and work alongside, some amazing people; build your peer and professional network.
Develop your technical and soft skills; grow as a person and professional, every day.
Put the foundation in place for your career once your studies are complete.
Feel free to be who you are – in an open, welcoming culture with a focus on wellbeing.
Play your part in helping patients around the world to do more, feel better and live longer.
What we're looking for
Your placement needs to be part of an undergraduate degree and approved by your university. We accept any degree discipline for many of our business/commercial roles. The requirements for science/technical roles usually have specific requirements, so please check the individual placement details. For most placements, you must be available to start in June/July. For R&D Industrial Placements, the start date is typically in September.
Industrial placements
Make your year in industry count for more – in a real role with responsibility. We're offering hundreds of placements, covering almost every degree discipline. Explore your options here – and see what fits your future ambitions best.
Millions of patients at the end of our supply chain rely on us to manufacture and supply quality products, that's why we spend billions each year manufacturing products to help people do more, feel better and live longer. An engineering placement will provide you with the opportunity to gain first-hand experience of a manufacturing site. You'll find yourself in a real role, adding value to our business as a key member of a multi-disciplinary team, giving you the opportunity to develop your understanding of how our different sites operate, putting academic theory into practice, and taking responsibility for your own projects. Over the year you will build up your technical knowledge, as well as developing your communication, planning, organising, problem-solving, team-working and networking skills.
What do the engineering programmes involve?
Automation Engineering:
Maintain and troubleshoot control systems whilst working on automation projects involving continuous improvement and system upgrades. Work with suppliers to ensure that equipment complies with international standards.
Chemical Engineering:
Work with a wide range of products from toothpaste to tablets, and technologies from granulation to bulk manufacturing, all whilst identifying opportunities for process, production and environmental improvements.
Mechanical Engineering:
Manage new equipment from the design stage through to installation, whilst increasing manufacturing efficiency through improved systems, equipment performance and reliability. Work with cutting-edge technologies and provide daily support for key equipment.
Electrical Engineering:
Solve day-to-day issues and breakdowns and lead electrical projects from design through to implementation. You'll also be involved with sustainable energy and cost reduction initiatives.
Communications and Government Affairs and Global Health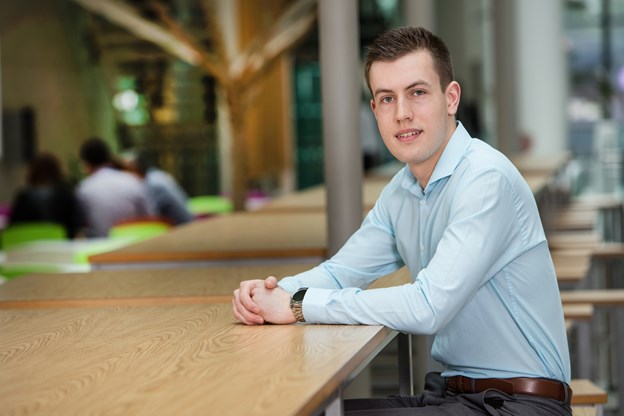 As a science-led, global healthcare company, our image and reputation are incredibly important to us. Placement students are an integral part of our team in helping communicate our values, and our product and business developments in a clear and compelling manner.
We have a number of placements available either within the broader communications function or specifically within digital communications, government affairs, and global health. 
What do the programmes involve?
Communications:
Communications provides a mouthpiece – both internally and externally – for all of our business functions including Consumer Healthcare, Pharmaceuticals, Research and Development (R&D), Manufacturing and Supply Chain, Vaccines, ViiV and Corporate operations. We use a variety of communication tools and channels to deliver a consistent story to all of our audiences.
Digital Communications:
The digital communications team in our communications department manages GSK's corporate digital channels including GSK.com, Twitter, YouTube, Facebook and LinkedIn. Some of the main activities that the student would get involved in are: Helping to develop and maintain the company's external corporate websites, helping to monitor and reply to comments and questions in GSK's social media accounts (Facebook, Twitter and LinkedIn), providing expertise and insight into current and future digital communications and technologies, liaising with GSK's digital communications contacts around the world, and designing and creating infographics.
Government Affairs:
The Global Corporate Government Affairs and Policy (GCGAP) team supports all parts of GSK by identifying political and environmental trends and developing strategies to maximise advantage, or mitigate risks, for the business. We focus on those opportunities and risks created by the decisions that governments make, as well as working with multilateral government organisations, civil society groups and industry associations, as they too contribute to, and shape, public policy decisions. This role will support the delivery of projects including by assisting with research and analysis, stakeholder monitoring and providing project management support to the GCGAP team members on fast-moving policy areas.
Global Health:
Our global health programmes are about ensuring we can supply our life-saving medicines to people around the globe, and working alongside NGOs to implement healthcare strategies to help save lives too. This placement involves: project management and helping to lead and deliver healthcare improvement strategies, data analysis of annual reports from our programmes to monitor their successes and areas for improvement, establishing successful programmes to develop healthcare through capacity building and health system strengthening and the leverage of strategic partnerships, working with NGOs and colleagues from around the world, and utilising expertise within the business to increase the access and affordability of medicines in the developing world.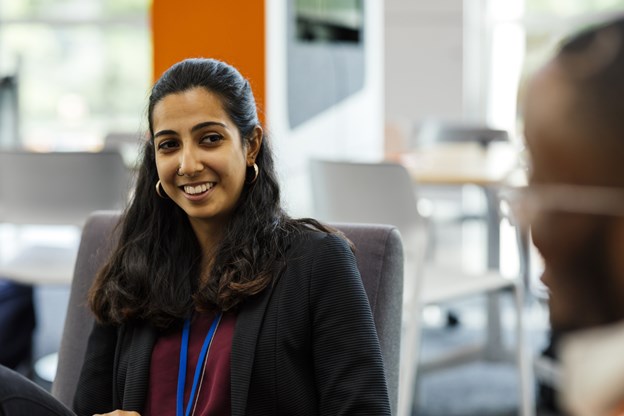 Finance in our business is not just about numbers. It's about adding value and shaping strategy for the business. Our finance team works in partnership with the whole organisation to drive business planning, manage costs and maximise our cash flow. This helps us to generate new revenue for investment in research and development (R&D) and enhance returns for our shareholders.
Throughout the year, you'll be embedding yourself in our global finance community, working alongside other high-potential finance professionals and doing a real job with real responsibilities. The experience will give you a solid grounding in financial management, insights into the workings of a global business and an understanding of the financial rigour demanded by of one of the world's biggest healthcare companies.
We place high priority on personal and professional development. Finance challenges will come thick and fast, so you'll always be learning something new. As well as developing your financial expertise and business knowledge, you'll gain valuable communication, planning, organisational, problem-solving, team-working and networking skills. No prior finance knowledge is necessary. In fact we're looking for students from different backgrounds to bring their fresh perspective into finance with a willingness to learn and an analytical mind.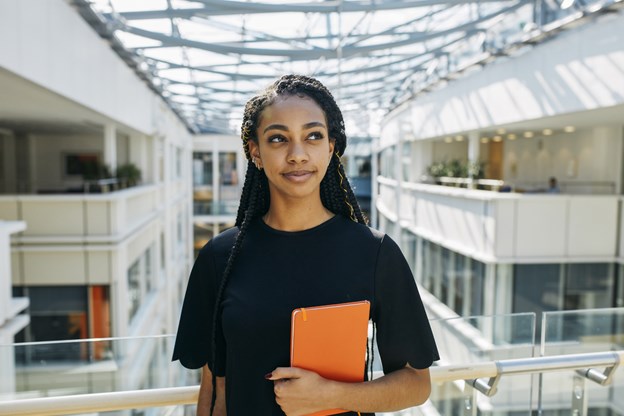 HR is all about equipping our business with the right people and the right skills to help our customers and patients do more, feel better and live longer. HR works with the various business areas to deliver against overall organisational goals. As well as leadership and development, compensation, benefits, recruitment and employee health management, the HR team is responsible for operations, strategy, communications and systems.
You'll be able to use and develop your business skills in a busy HR environment, while seeing the workings of a diverse global organisation at first hand. You'll be applying the skills you already have and developing ones you don't - such as communication, team-working, organisation and problem solving.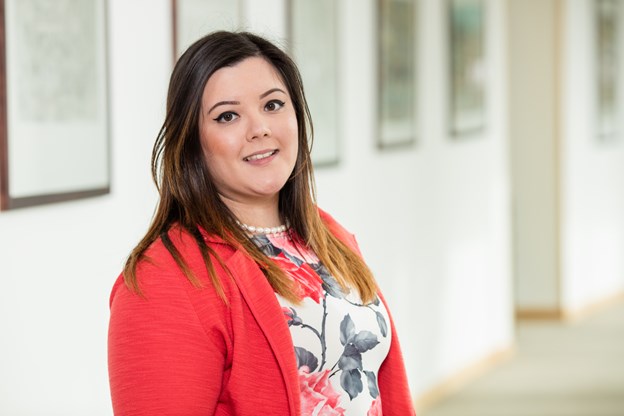 Regulatory affairs is the crucial link between us, our products and external regulatory authorities such as the Medicines and Healthcare products Regulatory Agency (MHRA) in the UK.
You'll play a key role in managing many of our trusted global brands such as Panadol, Sensodyne, Aquafresh and Beechams. The role will give you great responsibility and involvement in a wide range of projects relating to marketed and development products. You'll be responsible for progressing the regulatory status of our products in such a manner as not to interfere with the marketing and development activities of the business. You will also prepare accurate, high-quality submissions and ensuring all files and databases are effectively managed, and will maintain relationships with external regulatory authorities/bodies to ensure the smooth and timely assessment of all applications.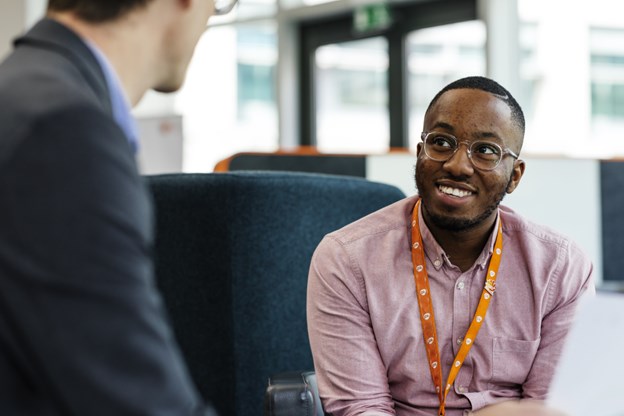 GSK Consumer Healthcare operates inside a fast moving and demanding industry, within which we hold leading positions in four main categories: oral care, respiratory health, skin health and treatment of pain. Consumer Healthcare Great Britain and Ireland offer wide-range commercial placements within Business and Marketing, where you will have the opportunity to work on some of our well-known brands such as; Sensodyne, Piriton, Voltarol and Panadol.
Within our Consumer teams you may be working on projects such as packaging design, e-marketing, promotions, pricing strategies, new product development, or internal launches. You could also be working towards improving our in-store presence, using consumer insights, and helping retailers grow revenue on our products by driving sales. Additionally, there are a variety of roles that sit in between the two areas of Business and Marketing which explore different commercial elements of GSK Consumer Healthcare. Whichever role you go into you will be applying the skills you already have, whilst developing new proficiencies such as; commercial awareness, collaborative team working and problem solving. You'll gain unique experience of a fast-paced global business - it will be a springboard for your future career.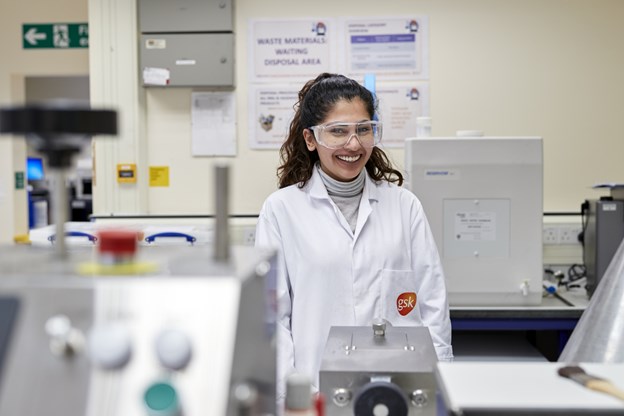 We offer undergraduates a choice of science placements in either our Pharmaceutical Supply Chain organisation or in our Research and Development organisation (R&D). These placements give first-hand experience of manufacturing, technology and science in and out of the lab, with exposure to the best people, processes and technology.
We offer undergraduates a choice of science placements in either our manufacturing sites or our research and development sites.
Manufacturing sites:
Our Manufacturing sites science placements give first-hand experience of manufacturing in and out of the lab. We manufacture a huge range of different pharmaceutical and consumer healthcare products from respiratory devices and antibiotics to toothpaste. Our talented teams of engineers and scientists are able to deliver four billion packs of medicines and healthcare products every single year whilst meeting stringent quality and safety standards efficiently.
Research and development sites:
Do you want to help discover and develop potential new medicines? Are you eager to learn from experts and be part of a vibrant student and professional community?
Our R&D placements are a mix of lab and non-lab based roles. Within our Pharmaceutical R&D organisation we have over 100 undergraduate placements, available in hugely diverse areas of science including Biological Sciences, Chemistry, Clinical Operations, In Vivo Imaging, Biophysics and many more.  Most placements are based in our Medicines Research Centre in Stevenage, where nearly 3,000 scientists work on ground breaking drug development, although there are other science opportunities across a number of our sites, including GSK House in West London.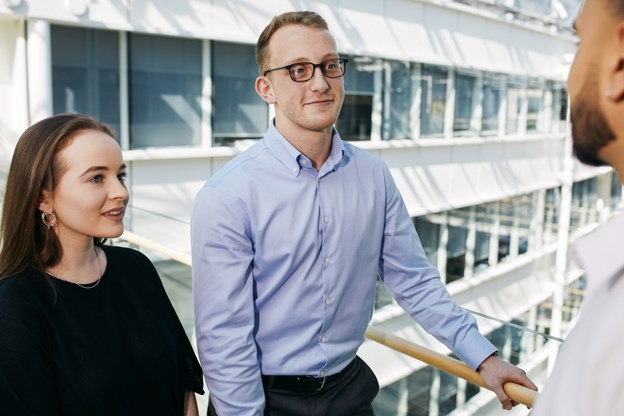 Supply chain management is all about ensuring we can supply our life-saving and life-enhancing products to people around the globe. During your placement you could be involved in a range of activities, such as:
Project management – leading and delivering improvement projects
Working with suppliers, customers and colleagues from around the world
Data analysis and reporting
Distribution chains for complex products
Demand review (including gathering and understanding market intelligence on forecasts and supply chain complexities)
Inventory management
Building strong relationships with key third party suppliers
Working with suppliers, customers and colleagues from around the world.
We offer a wide variety of supply chain placements throughout the end-to-end supply chain, from forecasting demand, production planning, raw materials management, to warehousing and logistics and regional supply hubs.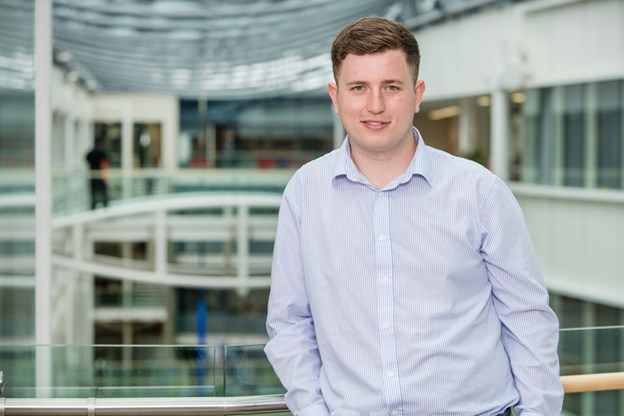 Our procurement placements will give you an understanding of procurement in a global business. You'll have the chance to work on challenging projects and gain a head start in your future career. Procurement is about buying the right goods and services for the best value. And by getting the most out of every budget we can increase our efforts to help people to do more, feel better and live longer.
Procurement supports many business areas, including manufacturing, sales and marketing, and research and development (R&D). This is reflected in the range of placements available. Wherever you're based, you'll put into practice the business skills you've gained at university, learn from experienced colleagues, and network with a wide community of procurement professionals, customers and other undergraduates.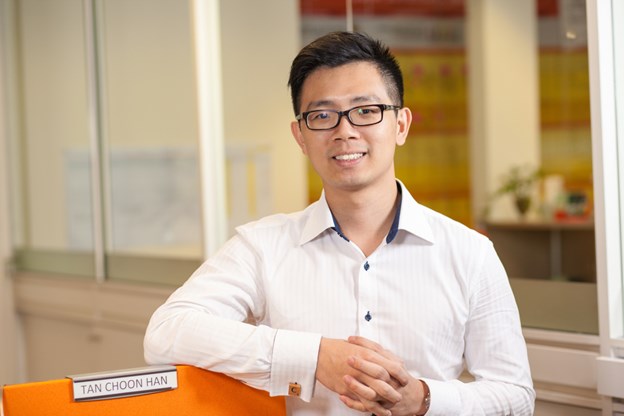 ViiV Healthcare is a specialist company dedicated to delivering advances in treatment and care for people living with HIV and for people who are at risk of becoming infected with HIV. The company's aim is to take a deeper and broader interest in HIV/AIDS than any company has done before and take a new approach to deliver effective and innovative medicines for HIV treatment and prevention, as well as support communities affected by HIV. ViiV Healthcare offers a variety of opportunities for students to undertake a 12-month industrial placement programme. Through taking on roles with real responsibility, placement students are incredibly valued and play a vital role in contributing to the success of projects.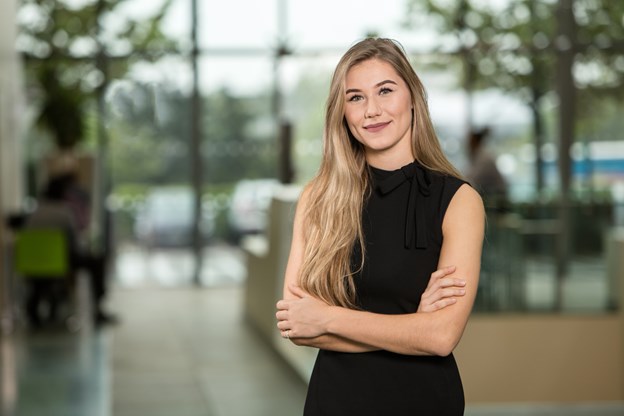 At GSK we believe that medicines are key to achieving our ambitions in immuno-oncology and other immunologically driven diseases. We are growing our UK-based Drug Discovery and Development teams using cutting edge technologies to bring medicines of the future faster to patients who need them. As a result there is continuous growth in demand for support activities in data publication, visualisation and analysis to help us discover these medicines that will make a difference to patient's lives. 
During your year with us you'll gain first-hand experience of the power of fully utilising our data, including development of personal skills, being able to understand how different sites operate, putting academic theory into practice and in many cases taking responsibility for your own projects.  Over the year you will build your technical knowledge, as well as developing your communication, planning, organisation, problem-solving, team working and help to build an extensive network of industry contacts.
Summer placements
Spend your summer with GSK and take the first step in a career at the forefront of healthcare. Over the course of 8-12 weeks with us, you'll learn a lot about GSK and yourself – while getting a taste for the challenges we face on a daily basis. We currently offer a limited number of summer placement roles.
GSK Revealed events for first year students
Are you a first year student interested in a future career at GSK? Then we'd love you to join us at one of our events. You'll learn all about our placement and graduate opportunities – and get a first-hand insight into working life with us. Our team will use the time to get to know a bit about you too.
If you see your future in science, technology or engineering, then GSK Revealed: STEM is the event to go for. Our GSK Revealed: Business event covers the wide variety of other careers on offer.
We're running events in Spring each year. Please apply as soon as applications are open to avoid missing out this academic year.
What happens on the day?
Insight talks:
GSK people from across the company, picked to showcase our work, explain different career options and share their passion for what they do.
Hints & tips:
get inside advice on applying to GSK, direct from our University Recruitment Team. You'll learn how to stand out from your peers and show yourself in your best light. 
Networking sessions:
chat to current placement students and graduates, ask whatever questions you like and start growing your network (you may be working alongside some of them soon).
Virtual team building:
practical, fun exercises to give you a feel for the collaborative working style at GSK (and great practice for future graduate assessments, in an informal, no-pressure setting). 
Back to top