Our leaders on stage at HLTH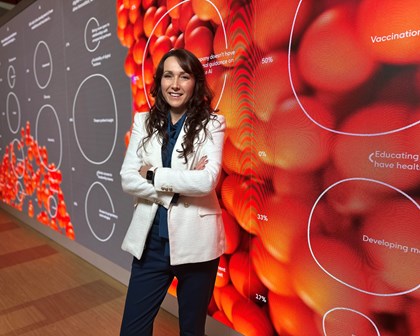 International healthcare opportunities and innovation
International healthcare opportunities and innovation
Lisa Banks, Vice President, Global Head Digital Health & Innovation
8 October, from 9:55 – 10:15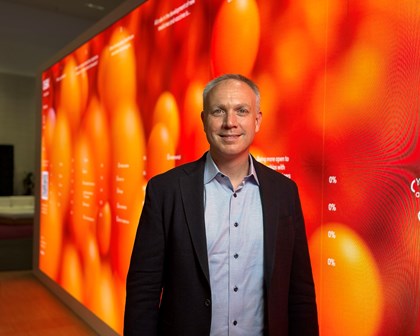 Technological triumphs: Groundbreaking technologies reshaping healthcare
Technological triumphs: Groundbreaking technologies reshaping healthcare
Mike Montello, SVP, R&D Digital & Tech, Panel at Fierce Pharma & Life Sciences Forum
8 October – 12:00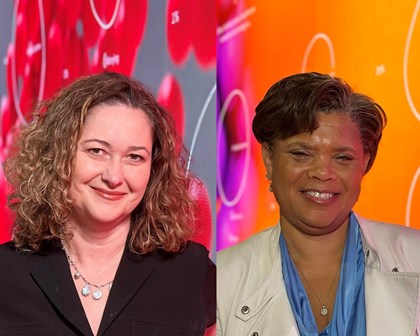 How digital health can advance health equity
How digital health can advance health equity
From research to patient healthcare access
Kimberly Smith – Chief Scientific Officer, SVP and Head of R&D of ViiV Healthcare, Maggie Czarnogorski – Head of Digital Innovation and Implementation Science, and Ivor Horn – Head of Health Equity, Google
9 October, from 12:00 – 12:20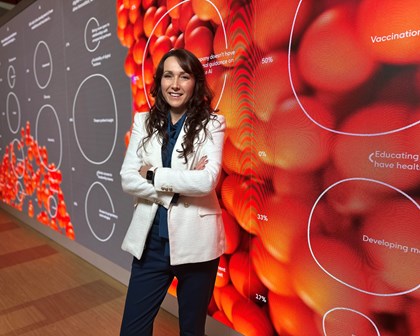 Let's make a deal… with pharma
Let's make a deal… with pharma
Lisa Banks, Vice President, Global Head Digital Health & Innovation
9 October, Sky Stage at 2:10 – 2:50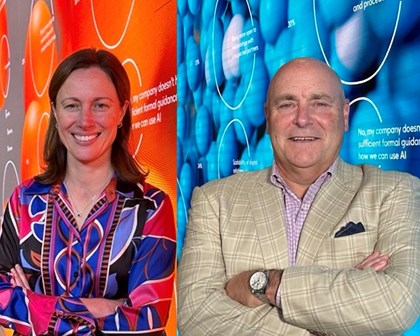 Expanding our impact
Developments in digital measures and novel data sources that influence how we "get ahead" of disease
John Graham – Senior Vice President Value Evidence and Outcomes, and Sara Hughes – SVP, Head of Biostatistics and Pipeline Project Management
10 October, from 10:30 – 10:50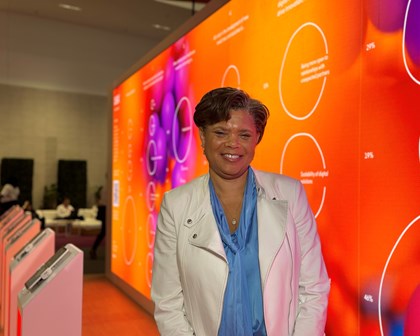 Healthcare, policy and advocacy walk into a bar
Healthcare, policy and advocacy walk into a bar
Kimberly Smith, Chief Scientific Officer, SVP and Head of R&D of ViiV Healthcare
10 October, Sky Stage from 11 - 11:40 for the panel discussion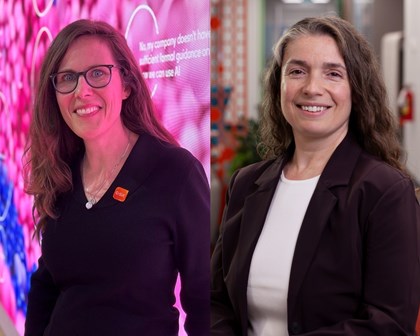 Move fast together
How DCT and regulatory strategies collaborate to adopt advanced technology early in development lifecycles
Michel Rider – VP Digital Analytics and Performance, Claudia Dollins – VP, Head of Precision Medicines, Global Regulatory Affairs
10 October, from 1:30 – 1:50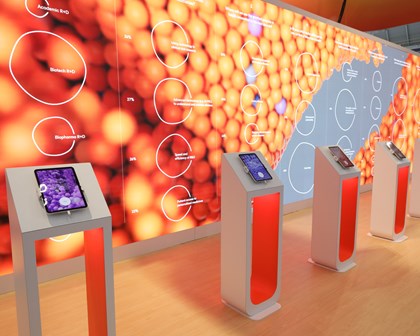 #GSKdata wall exhibit
Make your voice heard by adding your thoughts to our data visualisation wall at Booth 4424.
Visit #GSKdata at Booth 4424
We believe innovation starts when we stop to listen.
So, we created a simple tool for including you in the conversation about health innovation, technology and impacting how we collaborate, co-create and innovate to get ahead of disease together. With the goal of generating more data from HLTH 2023 attendees to further understand what roles technology and innovation will play in healthcare in the future, make your voice heard by adding your thoughts to our data visualisation wall at Booth 4424.
What will we be learning at HLTH?
The conversations amongst the brightest in health and technology have already inspired us. We will be learning from HLTH conference-goers about how digital solutions are bridging teams and breaking traditional biopharma drivers in health innovation. Check in here for daily insights from our data visualisation wall.
Pharma

9%

Biotech

8%

Provider

14%
Culture

6%

Partners

9%

A novel approach to discovery

21%
Blockbuster medicines and vaccines

18%

Global impact

19%

Using of cutting-edge tech

26%
...a helpful partner

36%

...a short cut

2%

...all hype

2%
...an accelerator

59%

...likely to replace me

1%
Fundamental

26%

Worrying

3%

Distracting

2%
Temporary

1%

Revolutionary

49%

Unclear

20%
Being more open to relationships with unexpected partners

31%

Scalability of digital solutions

26%

Deeper patient insight

27%
Better access to leadership teams

8%

Access to proprietary technologies

9%
Yes, my company has clear policies and procedures for using AI tools

32%

No, my company doesn't have sufficient formal guidance on how we can use AI

16%

I'm not sure yet

44%

It's the role of government or other regulators to set

8%
Improving overall societal health to reduce risk of disease

29%

Taking personal measures to limit the spread of disease

5%

Vaccination

5%
Educating individuals to have healthier lifestyles

26%

Developing medical cures

6%

Early intervention

30%
Not be afraid of failure

23%

Embrace agility and speed

39%

Have a growth mindset

17%

Explore new business models

21%
Careers at GSK
Our goal is to be an outstanding place to work where people can thrive. We bring together the best and brightest minds because we believe everyone has a part to play in shaping the future of our company and the impact we make on the world.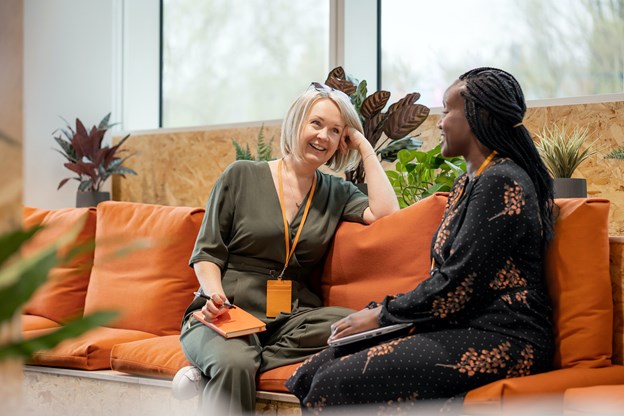 Together we are ambitious for patients by:
Recruiting and developing outstanding people who believe in our purpose, live our culture, and want to help us achieve our goals
Creating a place where people can grow, be their best selves, be safe, and feel welcome, valued, and included
Recognising, celebrating, and rewarding success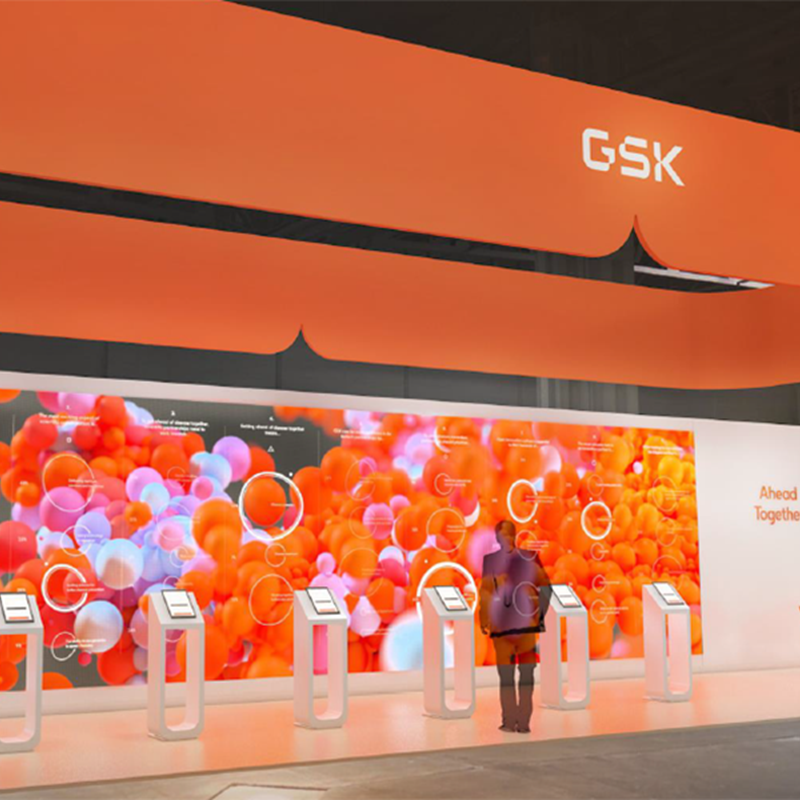 BEHIND THE SCIENCE
Over 1,700 BIO attendees participated in GSK's real-time survey in June about technology and health innovation across the industry.