Access to healthcare
Healthy communities are the backbone of strong, sustainable societies. But there are still millions of people without access to basic healthcare. We want to help change this. So we are harnessing our scientific expertise, our partnerships and our global reach to develop and make products for people who need them, wherever they live.
Access to Medicines Index
Recognising our achievements in bringing access to healthcare, we have consistently ranked top in the Access to Medicines Index (ATMI) since it began in 2008. The Index, published every two years, gives an independent assessment of pharmaceutical companies' efforts to improve access. Our ranking as top of the 2016 Index reflects our long-term commitment to bringing access to healthcare across the world.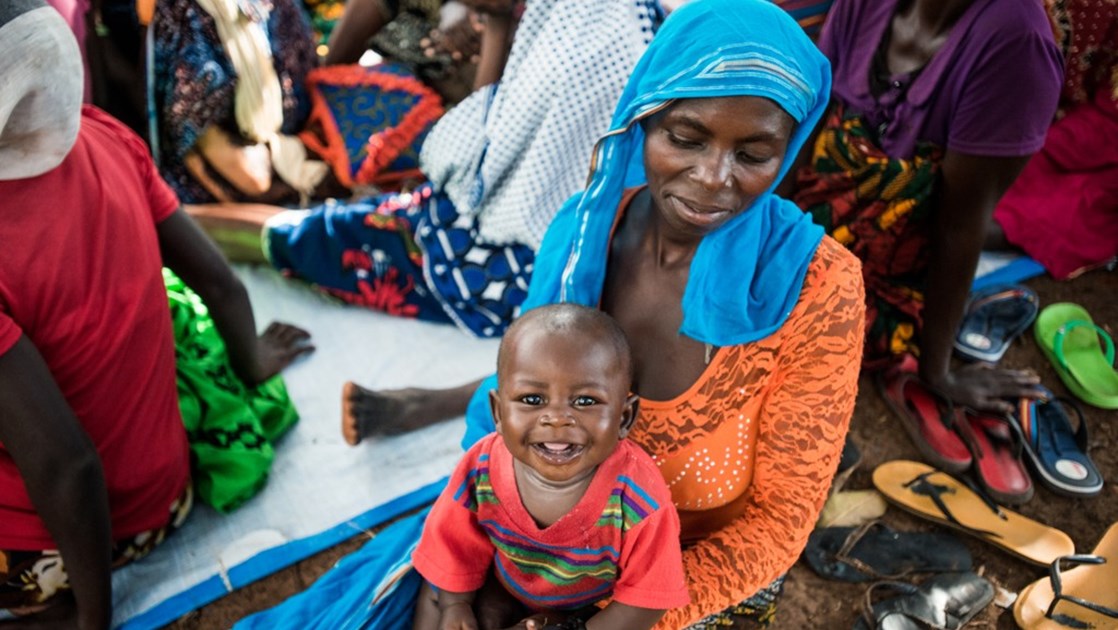 Better access to medicines and vaccines
We want our medicines and vaccines to be accessible to everyone who needs them, no matter where they live or how much they can afford. We develop pricing strategies based on country-specific circumstances, such as patient affordability, the local healthcare system and other social and economic factors.
Since 2010, we have capped the prices of our patented medicines and vaccines in Least Developed Countries (LDCs) at 25% of those in Western Europe as long as our manufacturing costs are covered. We offer our lowest vaccine prices to organisations such as Gavi, the Vaccine Alliance, which supports countries with a low gross national income. In middle-income countries, where many still live in poverty, our equitable pricing approach enables more people to access our products. For example, in Egypt, we offer a portfolio of prices to meet the needs of all levels of income, including a price reduction of Seretide inhaler devices targeted to middle and lower income groups.
Ventolin Rotacaps and Rotahaler devices, help patients living with asthma and COPD to manage the cost of their treatment by buying a little at a time. Affordability can also hinder access for people in developed countries. We broaden access to our products in these markets by having a flexible approach, while retaining returns for our investment in innovation.
Innovation in our laboratories
Discovering and developing new medicines and vaccines requires huge investment, takes a long time and there is a high rate of failure. So if we are to continue to discover new products and get them to the people who need them as quickly as possible, we must continually challenge the way we go about doing things in our labs.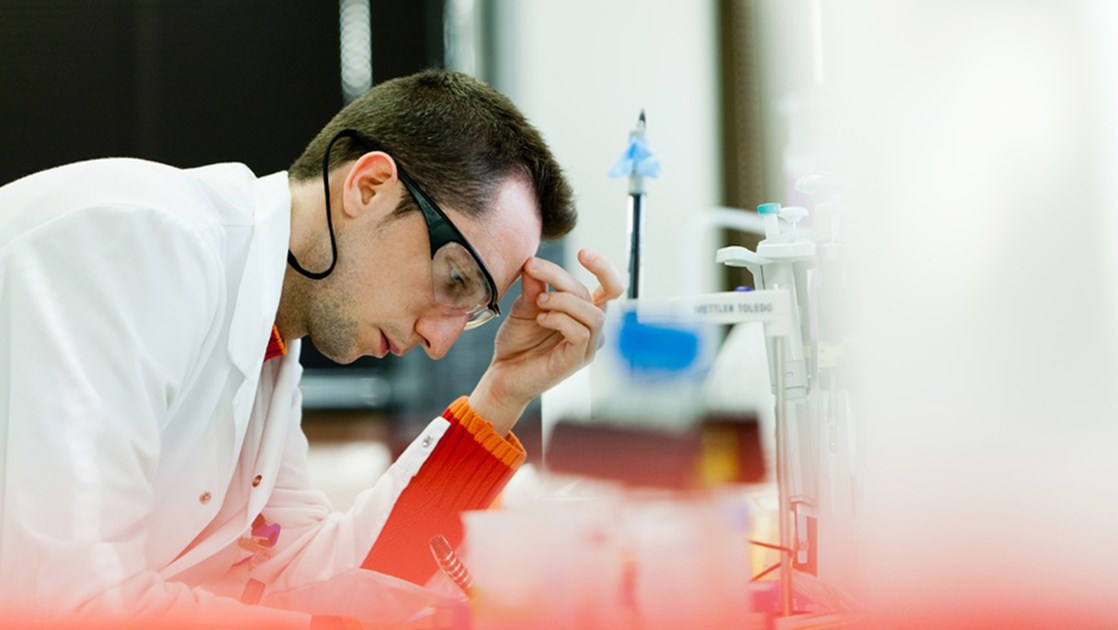 We know we will not discover everything inside our own labs – especially when it comes to treating illnesses that disproportionately affect developing countries. So we are stimulating innovation in new ways, looking outside our own labs and opening up access to our expertise, our facilities and even our intellectual property.
We opened the doors of our specialist research centre in Spain to scientists from outside GSK, inviting them to collaborate with us on projects to find new medicines for neglected tropical diseases.
In 2010, we launched a new 'open lab' dedicated to better understanding variations in non-communicable diseases in Africa. This effort will be critical to achieve the World Health Assembly goal to reduce avoidable mortality from NCDs by 25% by 2025.
In the eight years since the Open Lab opened...
63

open lab research projects supported

50

scientific publications and several promising drug discovery leads as a result
Working with others
By working in partnership with non-governmental organisations (NGOs), governments, academic institutions and other companies, we can achieve more for patients than we can alone.
We are a long-standing partner of Gavi, which funds immunisation programmes for some of the world's poorest countries. Gavi-eligible countries always get our lowest prices, which can be as little as one-tenth of those for developed nations. Gavi supports countries with a GNI per head of less than $1,570. As countries develop and exceed this GNI threshold, they 'graduate' from Gavi support. We have committed to freeze vaccine prices for graduating countries for ten years to help them maintain their commitment to immunisation during this transition. We have committed to provide Gavi with more than 850 million vaccine doses at reduced prices to help protect 300 million children in the developing world by 2024.
We have an innovative five-year partnership with Save the Children to help save one million children's lives. By combining our expertise, resources and capabilities, we are helping bring much-needed medicines and vaccines to some of the world's poorest children, training thousands of healthcare workers, and developing child-friendly medicines.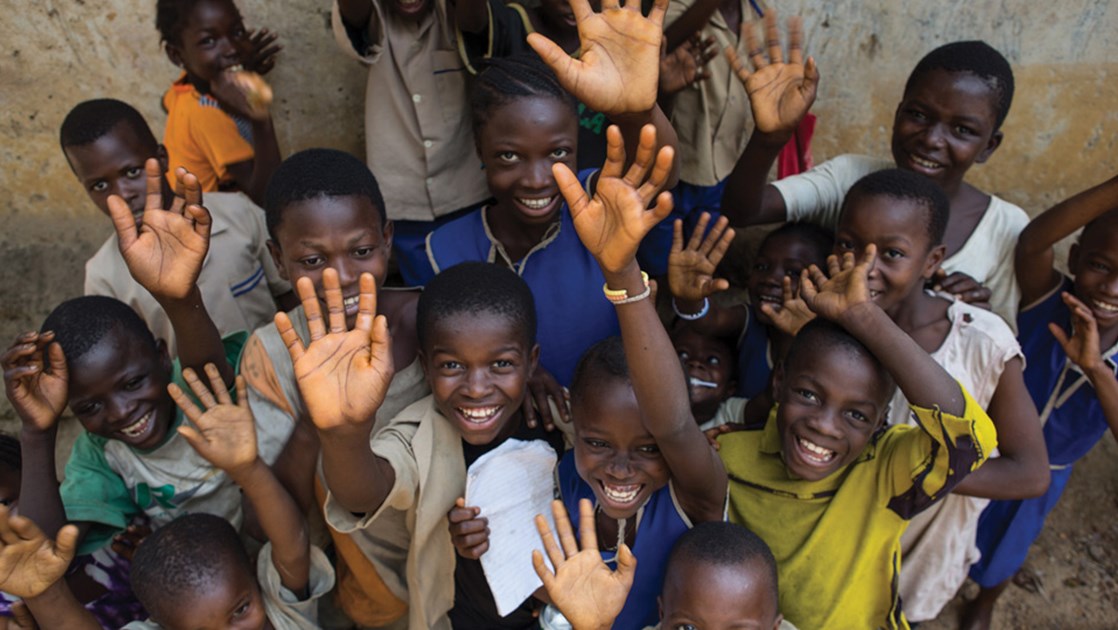 Open innovation
In the UK, we are also partnering with the Medical Research Council and five universities on the Experimental Medicine Initiative to Explore New Therapies (EMINENT). This open innovation research initiative aims to support up to ten experimental medicine projects on inflammatory diseases, such as Chronic Obstructive Pulmonary Disease (COPD) and fibrosis.
Antibiotic resistance
Extensive use – and misuse – of antibiotics means that their effectiveness has waned. This is fast becoming a major public health crisis. Without action, up to 10 million people could die from drug-resistant infections every year by 2050.[1]
The scale of the task remains significant and it's important that we work with the pharmaceutical industry and governments to find creative ways to incentivise and reward new research and development in antibiotics. In 2017, we helped to establish the AMR Industry Alliance, a coalition to drive progress towards the commitments made by the industry in 2016 through the Davos Declaration and the Industry Roadmap on AMR.
In January 2018, we were ranked no.1 of the large pharmaceutical companies in the Access to Medicines Foundation's first AMR Benchmark, which assesses 30 pharmaceutical, generics and biotech company responses to AMR. GSK received top scores in all three research areas: R&D, Manufacturing and production, and Appropriate access and stewardship.
In our Pharmaceuticals pipeline, gepotidacin, is the first in a new class of antibiotics and is expected to progress to phase III clinical research in 2018. It is being developed in collaboration with US government partners, the Biomedical Advanced Research Development Authority and the Defense Threat Reduction Agency. Our vaccines can also play a critical role in avoiding the need for antibiotics by preventing bacterial, viral and other infections.
For more than 15 years, we have been monitoring AMR by testing the effectiveness of antibiotics against the most common community-acquired respiratory tract infections through our Survey of Antibiotic Resistance programme, which is now running in around 30 countries worldwide. As part of a global antibiotic surveillance clinical trial, our Institute for Infectious Diseases and Public Health (IIDPH) in China is facilitating the first global research on AMR in the country.
In January 2017, we signed an agreement with Tsinghua University's School of Medicine to create a joint Center for Global Health that aims to cultivate a new generation of global health leaders in China to help tackle the health threats posed by AMR and infectious diseases of importance to the region.
The Tsinghua-GSK Clinical Development Fellowship offers post-doctoral candidates practical training, working alongside our team at the IIDPH.  To promote responsible use of antibiotics, in 2017 we trained 22,000 healthcare professionals globally on the management of community-acquired respiratory tract infections, appropriate usage of antibiotics, prescribing guidelines and the importance of surveillance studies.
To promote responsible use of antibiotics in 2017, we trained 22,000 healthcare professionals globally on the management of community-acquired respiratory tract infections, appropriate usage of antibiotics, prescribing guidelines and the importance of surveillance studies. 1 The 2014 Review on Antimicrobial Resistance
NewDrugs4BadBugs Another key public-private collaboration for GSK is in the field of antibiotic resistance. We are active members of the Innovative Medicines Initiative's NewDrugs4BadBugs initiative, which was launched in 2012 to address all of the key issues associated with the development of new antibiotics.
[1] The 2014 Review on Antimicrobial Resistance
Alzheimer's and dementia
Dementia is one of the leading causes of disability and dependency among older people globally. Alzheimer's disease is the most prevalent cause of dementia and we are extending our open innovation model to tackle this challenge. Our focus is on public-private partnerships and new collaborative models.
We are a founding partner, with a £17 million Investment, in the UK Government's Dementia Discovery Fund – a global fund for dementia research. The fund, designed to speed up the discovery and development of new treatments for dementia, will identify and promote new avenues for research from around the world.
We also continue to participate in the US Accelerating Medicines Partnership on Alzheimer's and the UK Dementia Platform, and to lead IMI's PharmaCog project to develop new tools for testing candidate drugs to treat Alzheimer's. Activities in embargoed countries.
Activities in embargoed countries
Operating in countries targeted by sanction laws such as Cuba, Iran, North Korea, Sudan and Syria, raises concerns for some stakeholders, and represents challenges and risks for the business. Although some sanctions have been lifted in Iran, others remain in force. We comply with the disclosure requirements of the Iran Threat Reduction and Syria Human Rights Act of 2012. We believe that people should have access to essential medicines regardless of their country's regime. Wherever people need medicines and vaccines, we aim to supply them, including essential medicines in sanctioned countries, in compliance with applicable sanctions and export controls. Where appropriate we work in partnership to make GSK medicines and vaccines available, in particular where no such alternatives exist, for supply to supra-national groups like Unicef or direct to government.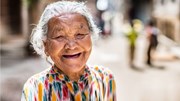 Sustainable Development
Download the Sustainable Development Goals factsheet